Indian Ocean HRA
Overview
No incidents reported in the High Risk Area during the reporting period.
Following two suspicious approaches last week (1st and 3rd November), masters and ship owners are reminded of the need to remain vigilant at all times while transiting the Bab-el-Mandeb Strait.
The attack's failure shows that current counter-piracy tactics on board vessels, prescribed by the Best Management Practices, remain effective at preventing pirates from boarding and capturing vessels. However, piracy groups operating from Somalia and other neighbouring countries still bear the motivation to carry out attacks and still possess the capability to target merchant vessels. Increasingly, vessels in the HRA are subjected to incidents that appear to be co-ordinated small boat piracy approaches however they choose not to ultimately attack. These incidents are then difficult to classify as attempted piracy or simply as regional patterns of life in the area. The increased presence of naval patrols and armed security on board vessels act as a deterrent to the threat of piracy, however those vessels transiting in the area without the presence of armed security remain a significant risk.
Reported Incidents HRA
No incidents to report during the reporting period (UKMTO)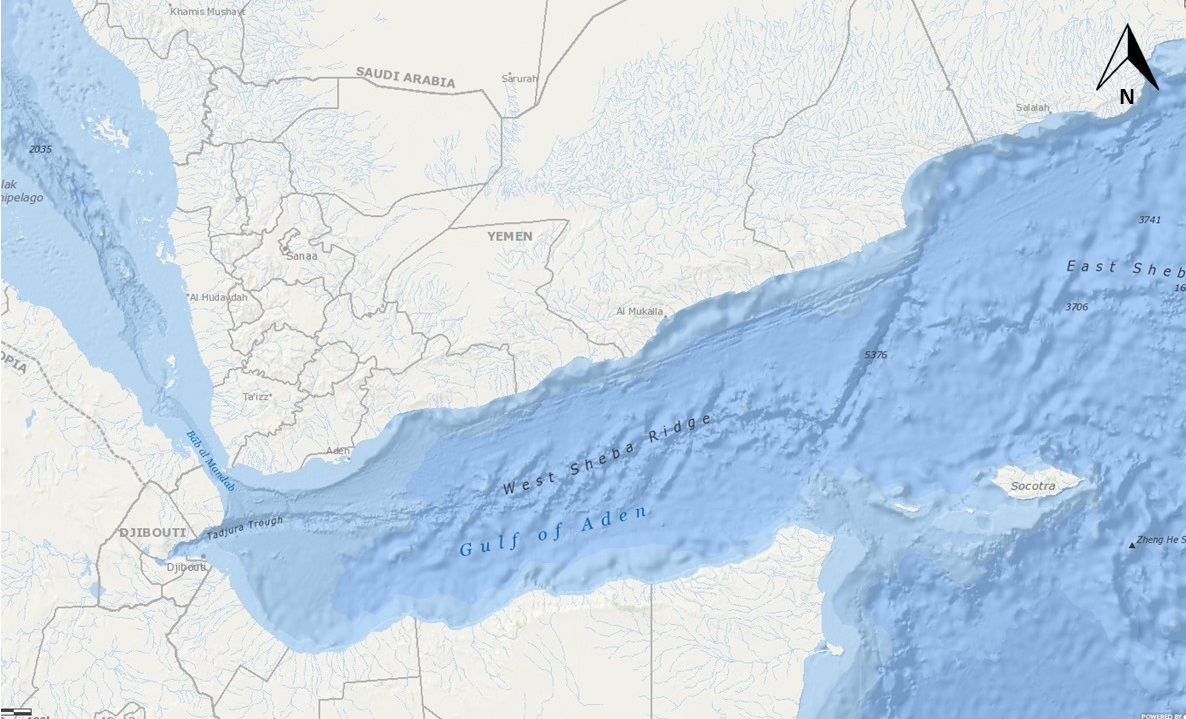 Yemen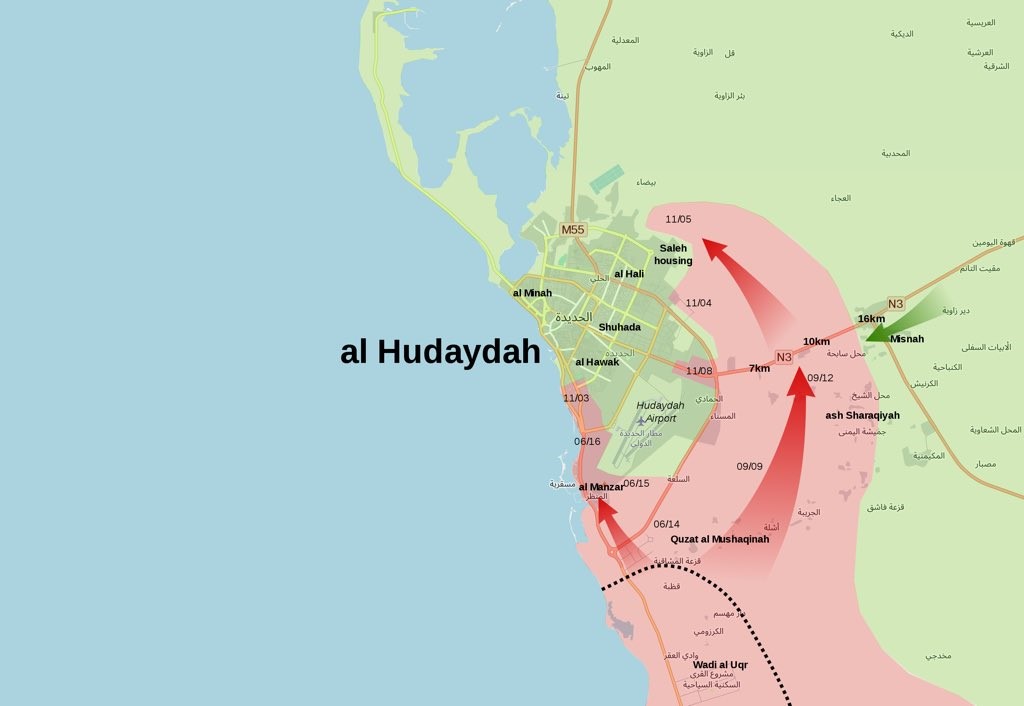 U.S. support has been key for Saudi operations in Yemen, but Washington has forced Riyadh to rethink its strategy by calling for a cease-fire in Yemen and ceasing to refuel Saudi bombers headed to Yemen.
The halt will facilitate Houthi attendance at upcoming U.N.-led peace talks. The United States wants the negotiations to succeed after the killing of journalist and Saudi critic Jamal Khashoggi damaged relations between the United States and Saudi Arabia.
Martin Griffiths arrived in Sana'a on November 21st to meet with Houthi leaders as part of his efforts to hold peace talks in Sweden by the end of 2018.
Fighting between the Saudi-UAE coalition and Houthi rebels in Yemen has however flared up again around the Red Sea port city of Hodeidah, despite the United Nations calls for a ceasefire.
Ongoing threats of violence/terrorism at sea off the coast of Yemen
Yemen's civil war has created an environment mirroring Somalia's lawlessness. The ongoing conflict in Yemen demonstrates how poor security on land has led to violence spilling out into the maritime domain as Houthi rebels continue to control a large amount of Yemen's Red sea coastline.
The continued proliferation of weapons in Yemen increases the possibility that rebel and other groups may seek to conduct an attack against shipping using WBIED's.
The conflict also extends to Yemeni territorial waters off the Red Sea and the Bab-Al-Mandeb strait. Houthi forces continue to present a credible threat to Saudi-led Coalition vessels (including to merchant vessels flagged to Coalition states) operating off the western coast of Yemen. There is an enduring risk to neutral shipping in the Southern Red Sea due to the potential for misidentification and miscalculation by Houthi forces.
Somalia
U.N. Lifts Sanctions on Eritrea, but Keeps Somalia Arms Embargo:
The United Nations Security Council voted unanimously to lift sanctions against Eritrea following its thaw in relations with Ethiopia and other neighbouring countries, but kept an arms embargo on Somalia and a ban on trade in charcoal, a key source of money for Shabab militants.
The resolution approved by the council, the United Nations' most powerful body, commended efforts toward peace, stability and reconciliation in the region led by Ethiopia's reformist prime minister, Abiy Ahmed, who came to power in April and accepted an international commission's border decision favouring Eritrea.
The decision is likely to further enhance the collaborative gains that have been achieved in the region over the past few months.
Concern over reports of illegal, unreported and unregulated fishing in Somalia's Exclusive Economic Zone:
The United Nations said that there could be a complex relationship between illegal, unreported and unregulated (IUU) fishing and piracy. Noting that IUU fishing can contribute to destabilisation among coastal communities, the Security Council believed that it accounts for millions of dollars in lost revenue for Somalia each year. The UN Security Council unanimously adopted resolution 2442 that calls upon all countries to criminalise piracy under their domestic law.
Al-Shabaab:
Al Shabaab continue to be increasingly active in Somalia, maintaining strongholds in southern and central Somalia. The terrorist group continue to carry out attacks against military and civilian targets.
Al-Shabaab continues to reap substantial revenues from charcoal smuggling in southern Somalia despite the presence of African Union military bases in the area, according to a United Nations report. Shabaab makes at least Sh774 million ($7.5 million) from "taxation" at checkpoints in the Middle Juba and Lower Juba regions, according to the analysis by the UN Monitoring Group on Somalia and Eritrea.
Somalia is a country whereby tribal loyalties are stronger than national ties which have hindered efforts to strengthen unity. Terrorist groups and clan divisions mean that the Somali Federal Government and Somali forces lack legitimacy outside of Mogadishu. Further to this, Al-Shabaab further exemplifies the issue of famine, terrorism and corruption making the prospect of stability in Somalia in the near future bleak. Al-Shabaab is likely to maintain its present operational tempo in 2018 which leaves huge challenges facing Mogadishu meaning international efforts to stabilise the country will continue for years to come.
Piracy Activity:
Until the deep rooted issue of piracy in Somalia are resolved, piracy will continue to be a threat. In recent times Somalia has suffered some of the worst famines in 40 years, this coupled with the struggling government and extreme militant violence has brought millions of people into crisis. Pirate financiers capitalise on the chaos offering opportunities to local people. Somalia has the second-longest coastline in Africa which is largely unregulated. Pirate groups are known to operate in the coastal regions of Puntland namely Eyl and further south in Galmudug namely Hobyo. It is needless to say, as instability in Somalia continues, it will serve as a permissive environment for piracy operations serving as an ongoing threat to shipping in the region.