INCIDENT UPDATE – HIJACK

Date: 12/02/2021 0842 UTC

Position: 00°23'24 N 009°09'03 E


Location: GULF OF GUINEA
Incident details:
A Fishing Vessel previously reported hijacked is now underway and currently being escorted by a Gabonese Navy ship to Libreville. Incident over. Last known reported position 00°23'24N – 009°09'03E 12 February at 0842UTC. 16 NM West of Libreville (Source MDAT-GOG).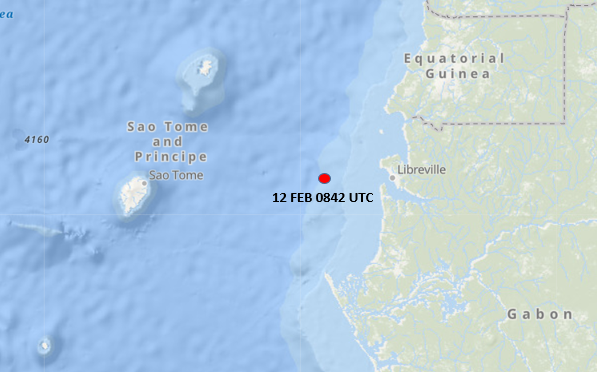 Intelligence Comments: Reports were received on 8 February 2021 that a Fishing Vessel had been hijacked for use as a Mother Vessel and was to be used to conduct boardings of commercial shipping in the area. It is likely this was the vessel used to attack an oil tanker West of Port Gentil also on 8 February 2021. This is a significant outcome for the Gabonese Navy and sends a strong signal to other criminals intent on similar activities.