Indian Ocean HRA
Overview
No incidents reported in the High Risk Area during the reporting period.
The tactical situation across the Indian Ocean High Risk Area (HRA) remains low in terms of the threat of piracy. Recent efforts to improve the security environment will reduce the impact of Somali piracy, however, continuing deterioration of onshore conditions in Somalia and Yemen such as famine, terrorist groups, a weak central government and poor governance of coastal areas continue to influence piracy in the region. Pirate financiers capitalise on the chaos offering opportunities to local people. Piracy groups operating from Somalia still bear the motivation to try and carry out attacks and still possess the capability to target merchant vessels.
Increasingly, vessels in the HRA are subjected to incidents that appear to be co-ordinated small boat piracy approaches however they choose not to ultimately attack. These incidents are then difficult to classify as attempted piracy or simply as regional patterns of life in the area. The increased presence of naval patrols and armed security on board vessels act as a deterrent to the threat of piracy, however those vessels transiting in the area without the presence of armed security remain a significant risk.
The current assessment is that piracy attacks will remain sporadic and at a low level.
Reported Incidents HRA
No incidents to report during the reporting period (UKMTO)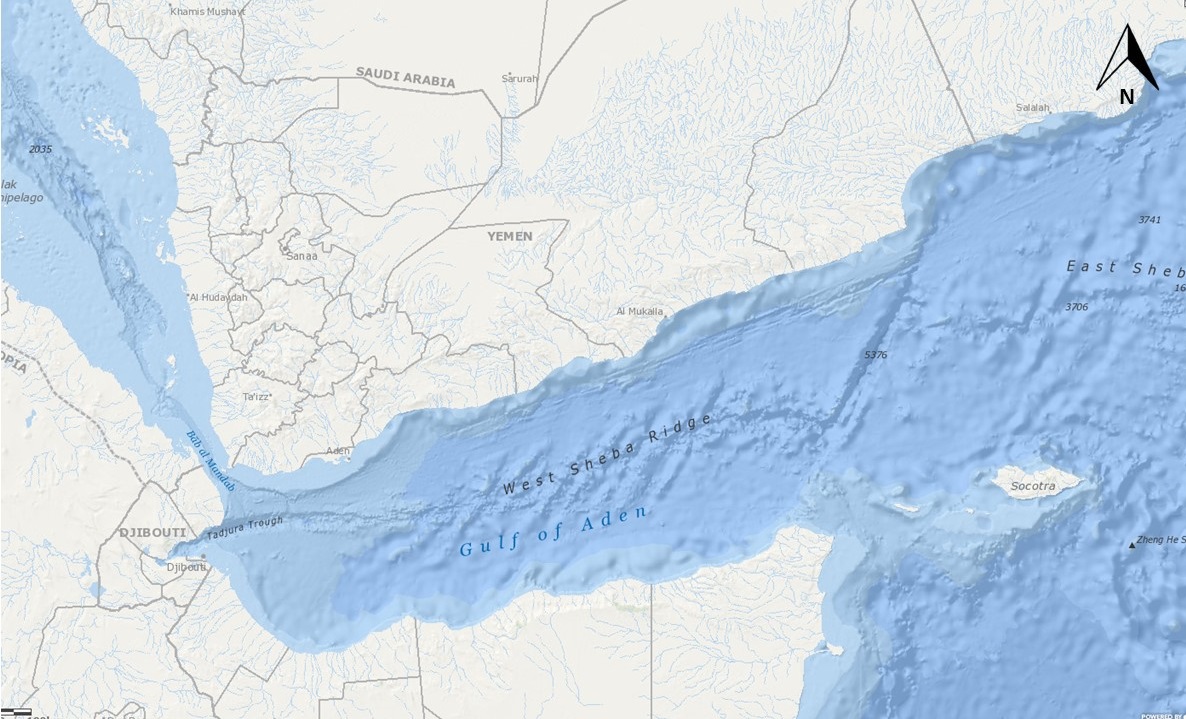 Yemen
This Week: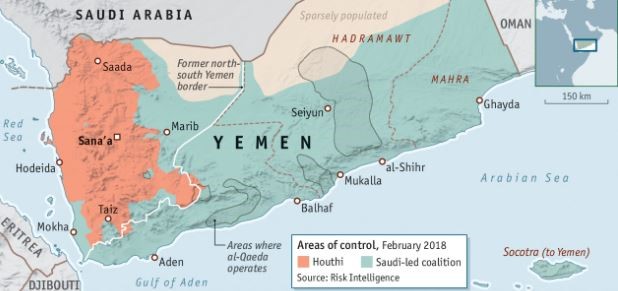 US calls for ceasefire within 30 days
On the 30th October, U.S. Secretary of State Michael Pompeo and Secretary of Defence James Mattis called on all parties to the conflict in Yemen to agree to a ceasefire within 30 days. Pompeo also called on all parties to support UN Special Envoy to Yemen, Martin Griffith's efforts to find a peaceful solution to the conflict.
A member of the al- Houthi movement's political council, Mohammad Al Bekhiti, rejected Pompeo's appeal and insisted that peace would only be restored if the U.S. ended its involvement in Yemen.
Saudi-led Coalition masses thousands of troops near Yemen's main port city of Hodeidah
Thousands of Yemeni soldiers trained by the coalition have been sent to the outskirts of Hodeidah in addition to modern weaponry including armoured vehicles and tanks, allegedly in preparation for a big operation. According to residents, Houthi's have also deployed forces in the centre of the city, at the port and in southern neighbourhoods in anticipation of an onslaught.
Recent military manoeuvres should be seen as a move to pressure Houthi insurgents to return to UN-sponsored talks
Somalia
Counter Piracy operation
EU NAVFOR military personnel seized an active Pirate Action Group (PAG) whaler and destroyed it on the 28th October, 2018.
This followed a sustained period of surveillance after a piracy attack was conducted against the Hong Kong-flagged Bulk Carrier KSL Sydney on the 16th October, 340 nautical miles off the coast of Somalia. The ability to deploy aircraft and ships immediately to this area proved vital in identifying this latest PAG. The information the Maritime Patrol and Reconnaissance Aircraft (MPRA) provided made it apparent that PAG whalers were active in the area, which would be used to launch further attacks on maritime shipping transiting the area.
The suspicious whaler identified was later tracked down by the crew of ESPS Castilla to a small bay just off the Somali coast. The Force Commander then ordered it to be seized and towed out to sea where it was safely destroyed.
Piracy Activity
Until the deep rooted issue of piracy in Somalia is resolved, piracy will continue to be a threat. In recent times Somalia has suffered some of the worst famines in 40 years, this coupled with the struggling government and extreme militant violence has brought millions of people into crisis. Pirate financiers capitalise on the chaos offering opportunities to local people. Somalia has the second-longest coastline in Africa which is largely unregulated. Pirate groups are known to operate in the coastal regions of Puntland namely Eyl and further south in Galmudug namely Hobyo. It is needless to say, as instability in Somalia continues, it will serve as a permissive environment for piracy operations and an ongoing threat to shipping in the region.
Al-Shabaab
Al-Shabaab continue to be increasingly active in Somalia, maintaining strongholds in southern and central Somalia. The terrorist group continue to carry out attacks against military and civilian targets.
Somali National Army backed by African Union forces have faced fierce resistance in heavy gunfights with Al-Shabaab militants in the Lower Shebelle region, southern Somalia.
Meanwhile, hundreds of heavily armed Ethiopian troops entered central Somalia on the 30th October. It is not known if the troops are part of the African Union Mission in Somalia (AMISOM) or independent reinforcements for Ethiopian operations in central Somalia.
Somalia is a country whereby tribal loyalties are often stronger than national ties which have hindered efforts to strengthen unity. Terrorist groups and clan divisions mean that the Somali Federal Government and Somali forces lack legitimacy outside of Mogadishu. Further to this, Al-Shabaab further exemplifies the issue of famine, terrorism and corruption making the prospect of stability in Somalia in the near future bleak. Al-Shabaab is likely to maintain its present operational tempo in 2018 which leaves huge challenges facing Mogadishu meaning international efforts to stabilise the country will continue for years to come.