INCIDENT ALERT – MISSILE AND DRONE ATTACK

Date: 07/03/2021 

Position: 26 63 95N 50 15 47E Ras Tanura KSA  

Location: SAUDI ARABIA
Incident details:
Houthi rebels said they were responsible for a drone attack on the Saudi Aramco bulk petroleum storage facility at Ras Tanura port on the morning of 7 March 2021.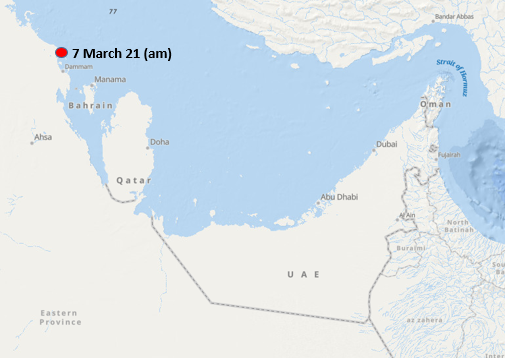 Intelligence Comments: This incident is reported to be one of a number of attacks launched yesterday by the Houthi.  Missiles also targeted the Saudi cities of Dammam, Asir and Jazan, while shrapnel from another missile fell on a residential area in Dhaharan.  This is the latest in a series of Houthi strikes on the Kingdom.  While it is assessed that commercial shipping is not the intended target, the threat of collateral damage from these attacks is a concern and ships operating in Saudi Arabian ports are advised to exercise caution.