INCIDENT ALERT – SUSPICIOUS APPROACH

Date: 22/03/2021 0900 UTC

Position: 2620N 05601E 21nm North of MINA SAQR 

Location: PERSIAN GULF
Incident details: A UKMTO Advisory released today states that a vessel reported being approached at 0900 UTC in position 2620N 05601E 21nm North of the UAE port of MINA SAQR by a small grey boat with 3 POB wearing masks.  The release stated the vessel and crew are safe.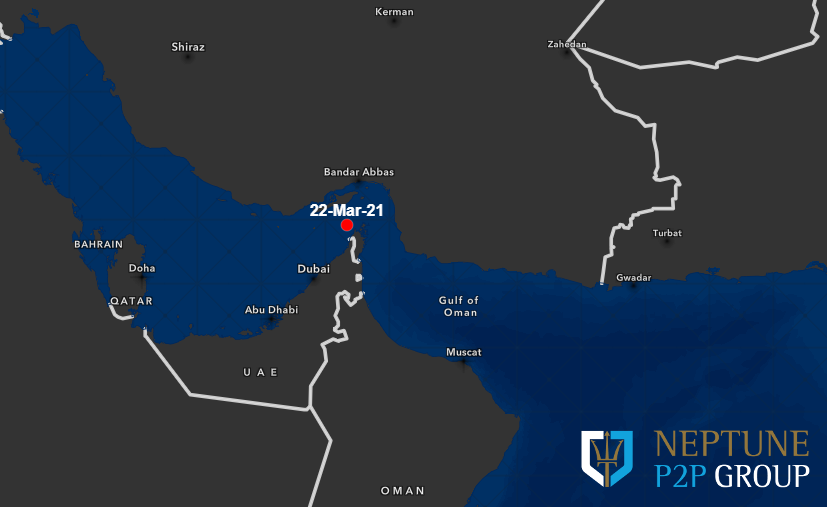 Intelligence Comments: This incident appears to have taken place in an area where local fishermen and smugglers are known to operate and may be a pattern of life encounter, however, due to tensions between regional state actors the involvement of military forces cannot be ruled out.