INCIDENT ALERT – VESSEL BOARDED 48 NM SW OF BIOKO ISLAND – GULF OF GUINEA

Date: 13th December 2021 1427 UTC

Position: 03 11 41N – 07 49 2E

Location: 48 Nm SW of Bioko Island – Gulf of Guinea
Incident Details:
The MDAT-GOG have issued Warning 002/DEC/2021, regarding a report that a vessel has been boarded by an unknown number of attackers. Initial reports which are unconfirmed, stated that 6 crew members had been abducted.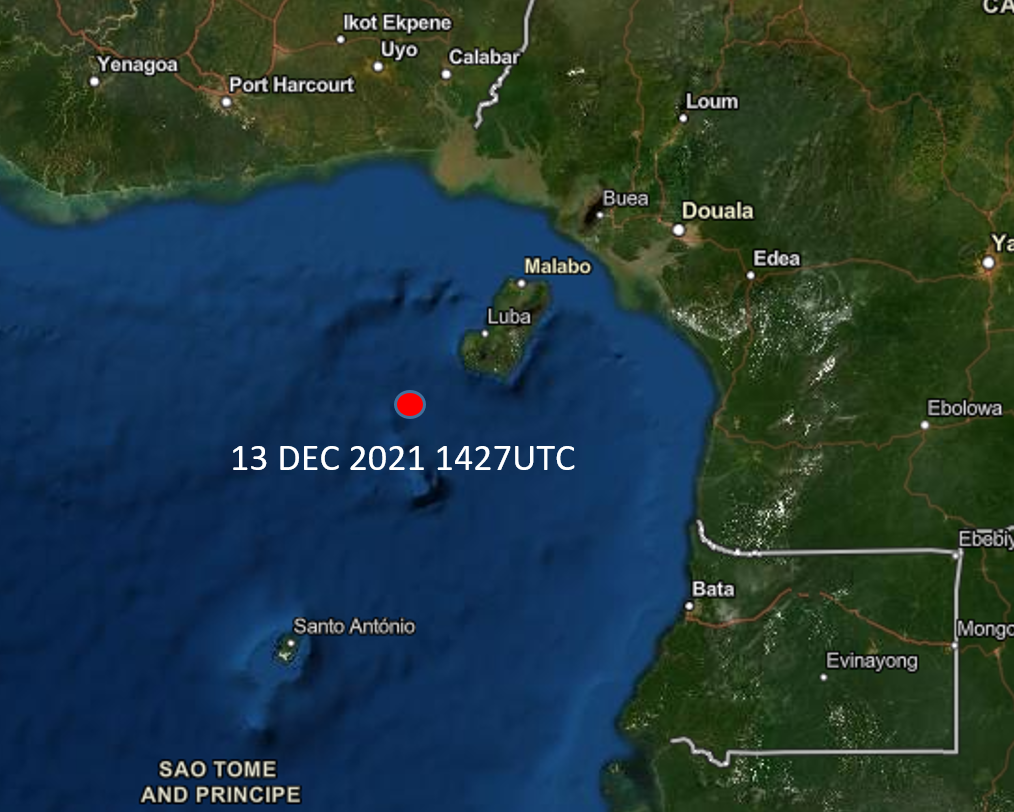 Intelligence Comments:
Later reports state that a helicopter from the Danish Frigate, Esbern Snare, on counter piracy patrol in the region, overflew the location of the incident and sighted a container vessel thought likely to be the Liberian flagged TONSBERG. A small skiff was alongside and a number of suspected pirates and possible hostages were in the skiff. The skiff then fled the scene and was tracked until it entered Nigerian TTW. If confirmed, this is the second incident in recent weeks in this vicinity and could indicate that a Niger Delta based Pirate Action Group is operating in the area. No further information has been released. Vessels should exercise caution when operating in the area.