INCIDENT ALERT –  Vessel Fired Upon – Southern Red Sea

Date: 10 Dec 2022 0528 UTC 

Position: 13 10 00 N – 042 56 00E

Location: Approx 15 nm NE of Assab – Eritrea
Incident Details:
UKMTO (Advisory 001/DEC/2022) reported that 2 skiffs approached a vessel to within approximately 1 nm and fired shots. The vessel's Armed Security Team returned fire before the skiffs departed. The vessel and crew are reported to be safe.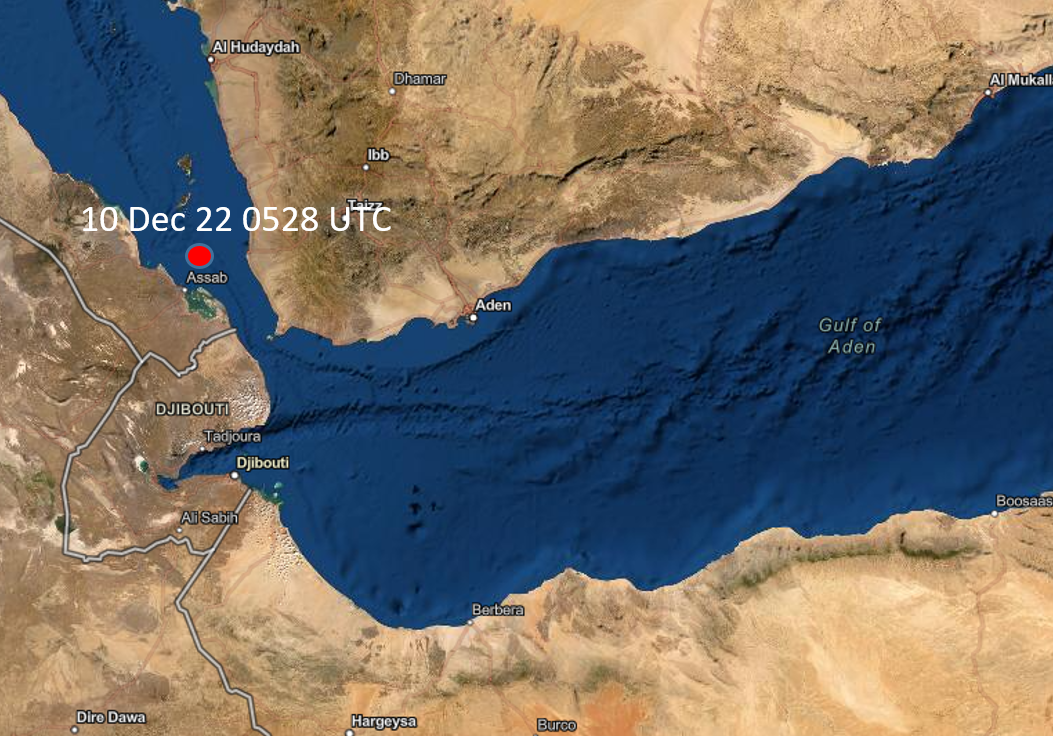 Intelligence Comments:
This is the second incident in recent weeks where a vessel has been reportedly fired upon in the area to the northeast of Assab in the Southern Red Sea. It is unclear currently what type of vessel was involved in the incident or whether the incident took place inside Eritrean TTW. The area is subject to tensions between Eritrea and Yemen over the sovereignty of island groups and Eritrean maritime forces have stopped and boarded yachts and pleasure craft in the past in this area.