INCIDENT ALERT – VESSEL BOARDED 150NM NORTHWEST OF SAO TOME AND PRINCIPE

Date: 25 October 2021 0815UTC

Position: 02 13N – 04 50E

Location: 150nm Northwest of Sao Tome and Principe
Incident Details:
MDAT-GOG have issued Warning 002/OCT/2021, regarding a report that a vessel has been boarded by an unknown number of attackers in position 0213N 00450E (150Nm northwest of SANTO ANTONIO).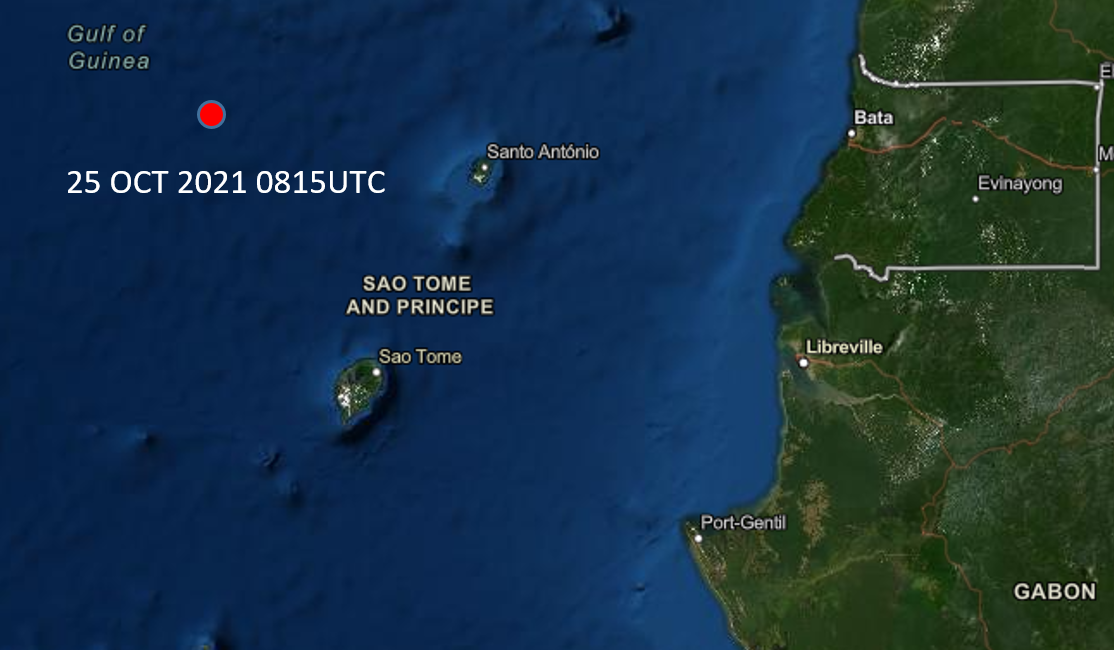 Intelligence Comments:
The vessel, containership MSC LUCIA, was reportedly attacked by pirates while en route from Lome, Togo to Douala, Cameroon. According to AIS the vessel is drifting close to the above position with some reports suggesting that pirates may still be on board and a warship is responding. Vessels are advised to take all necessary precautions when transiting this area.