INCIDENT ALERT – Tanker Hit by Drone in the Gulf of Oman

Date: 15 Nov 2022 1115 UTC 

Position: 22 09 02N – 62 35 03E

Location: 150nm East of Ras Al Hadd, Gulf of Oman
Incident Details:
The US Fifth Fleet have release details of an incident involving the Liberian flagged/Israeli owned Tanker, PACIFIC ZIRCON. The vessel was reportedly hit by an armed 'suicide' drone as it transited the Gulf of Oman. Further reports state that there is damage to the stern of the vessel but the crew are all safe. The incident took place approximately 150nm East of Ras Al Hadd, Oman.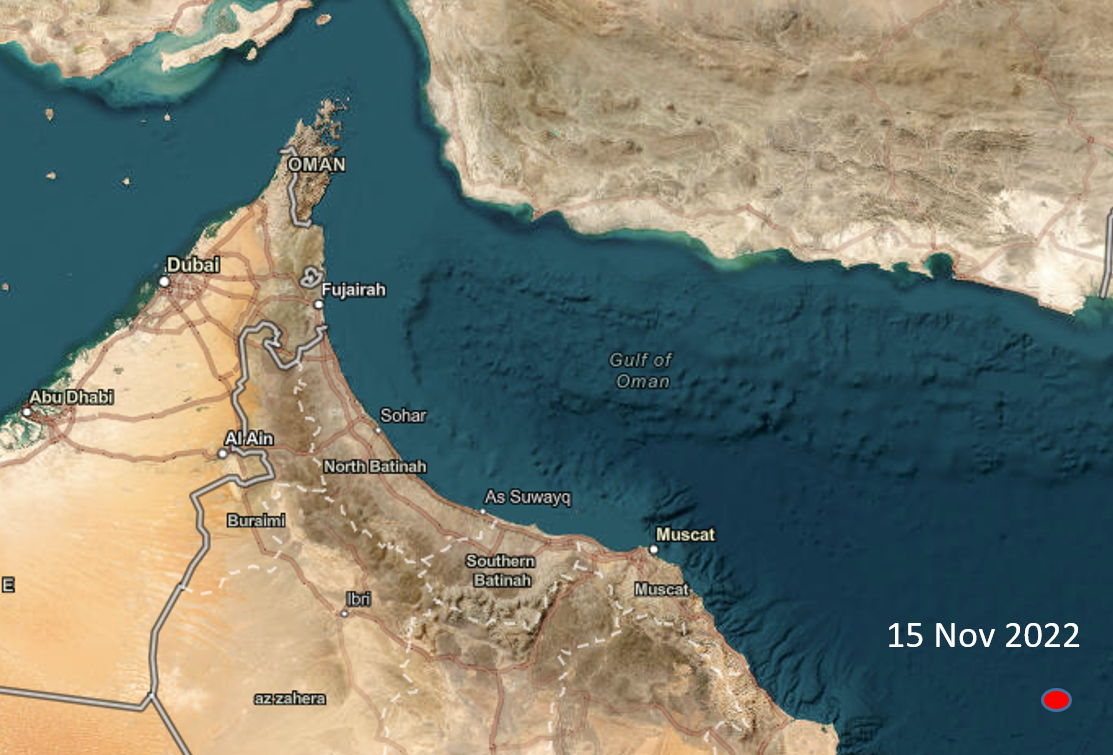 Intelligence Comments:
Initial analysis indicates this incident is linked to similar events which occured in the region during 2021. A series of 'Tit for Tat' incidents took place in which commercial ships belonging to Iranian and Israeli owners were attacked. The most significant of these attacks was the Drone attack on the Israeli owned tanker Mercer Street which resulted in the death of two crewman. The PACIFIC ZIRCON left the port of Sohar on Monday morning and was bound for Argentina. We will provide further updates as more information is received.