INCIDENT ALERT – Suspicious Approach on Motor Vessel – Bab el Mandeb Strait

Date: 19 October 2021 0745UTC 

Position: 12°43N 43°16E (approx)

Location: 8nm NW of Perim Island, Bab el Mandeb Strait
Incident Details:
UKMTO Advisory 001/OCT/2021 was released today. The report states a Motor Vessel (type unknown) was approached by a small craft with 6 people on board. The Master reported that ladders were sighted and the craft approached in an aggressive manner. The vessel's Armed Security Team (AST) raised weapons and the small craft left the scene. The vessel and crew were reported to be safe. The Closest Point of Approach (CPA) was 50mtrs.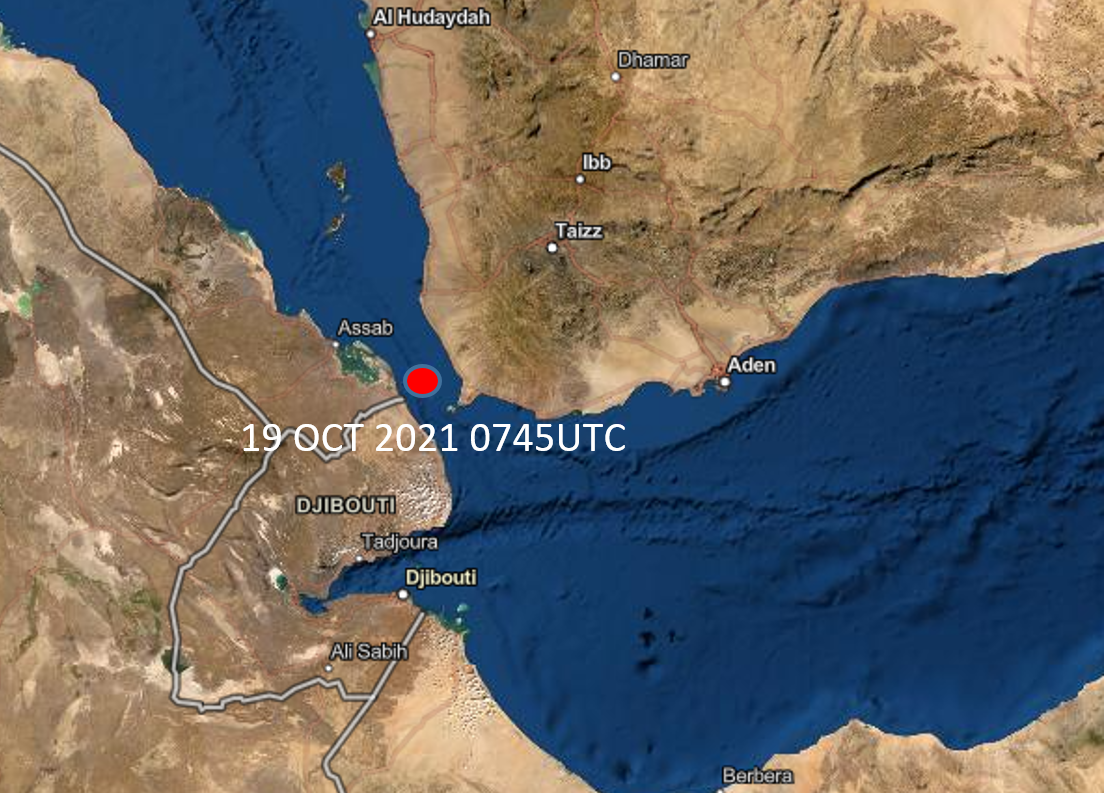 Intelligence Comments:
This is the third incident in a month in the same area of the Bab el Mandeb (BAM) Strait but is the first where ladders or other possible piracy paraphernalia has been sighted. The mention of an aggressive approach is of particular concern and may indicate some criminal intent. Vessels are advised to comply with the current military and shipping industry advice to increase vigilance in the area and use the Traffic Separation Scheme (TSS) to transit to the West of the Hannish Islands in the Southern Red Sea.