INCIDENT ALERT – Suspicious approach on an MV near the Bab El Mandeb Strait 

Date: 18 September 2021  1815UTC

Position: 13°08'44N 43°06'52E (approx)

Location: 13 nm West of Mocha – Yemen
Incident Details:
UKMTO yesterday released Advisory 001/SEP/2021 regarding a Suspicious Approach on a commercial vessel 13nm West of Mocha, Yemen. Two boats, each with nine persons on board, approached the MV but left the vicinity when the vessel's Armed Security Team raised their weapons. The ship and crew are reported safe.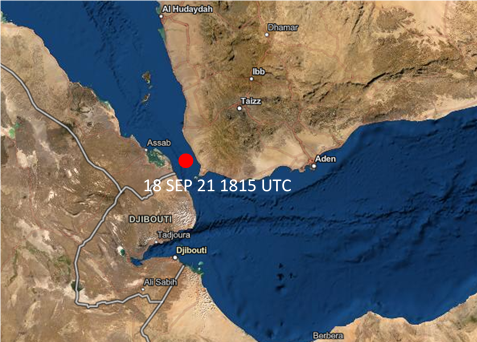 Intelligence Comments:
This is the first approach reported on a vessel in the Southern Red Sea for some time. The approach appears not to have been sustained or aggressive and is likely to be a pattern of life encounter in what is a busy transit area for the local population.