INCIDENT ALERT – Suspicious Approach on a Crude Oil Tanker – Bab el Mandeb

Date: 04 October 2021 0450UTC 

Position: 3°06'2N 43°07 7E (approx)

Location: Bab el Mandeb Strait – TSS
Incident Details:
While transiting North in the Bab-el- Mandeb Strait Traffic Separation Scheme (TSS), a Crude Oil Tanker reported seeing a skiff with 8-9 POB approaching towards the vessel from the port beam. The initial closest point of approach (CPA) was 0.5nm passing the stern but later the CPA reduced to 0.1 nm. The MT increased speed and the Armed Security Team showed their weapons. At about 0.6nm after seeing the armed guards, the skiff altered its course and left the vicinity. No ladders or weapons were sighted on the skiff, ship and crew are reported to be safe.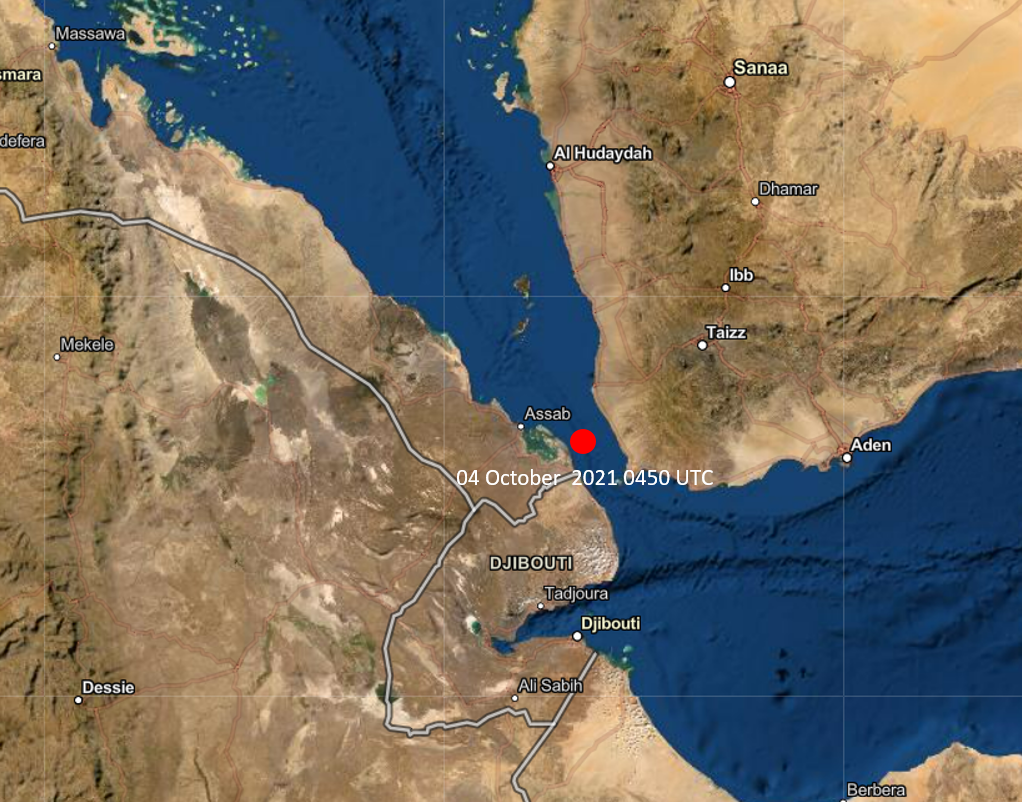 Intelligence Comments:
We have issued this report for general awareness as it is the second suspicious approach in the Southern Red Sea in the last two weeks. This event took place close to the incident reported in the UKMTO Advisory 001/SEP/2021, the description of the skiff and number of POB involved in this approach are consistent with that given in the previous event.