INCIDENT ALERT – Suspicious Approach – Gulf of Aden

Date: 17 May 2022 1650 UTC 

Position: 11 51N – 045 03E

Location: 85nm (approx) North of Berbera – Somaliland
Incident Details:
UKMTO (Advisory UKMTO-IO 253) and MSCHOA (Alert 004/2022) released information that a Merchant Vessel reported being approached by two skiffs. The MV executed anti-piracy procedures and lost sight of the skiffs in part due to darkness and visibility and part due to the skiffs turning off their lights. They were later observed less than 100m aft of the MV, finally the skiffs left. The vessel has Private Maritime Security on board. The ship and crew are safe. Vessels have been advised to keep clear of this position and exercise caution if in the vicinity.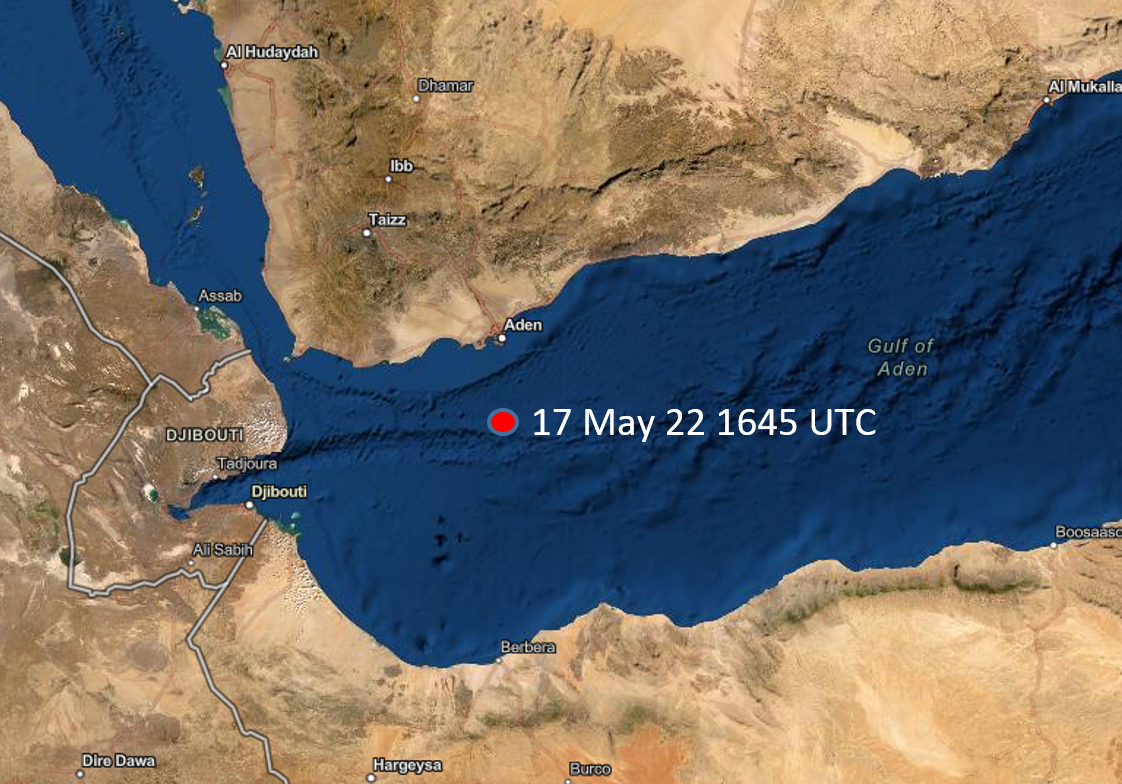 Intelligence Comments:
This is the first suspicious approach on a vessel in this location for some time, the fact that this event took place in the dark goes against historical piracy methods and the lack of a sustained, aggressive approach would indicate this is likely to be an encounter with local pattern of activity, possibly fishermen or smugglers.