INCIDENT ALERT – Suspected Drone Attack – Red Sea

Date: 30 July 21 1715 UTC

Position: 16 52 49N 42 31 51E

Location: Southern Red Sea
Incident details: An oil tanker was reported to have been subject to a drone attack near the Saudi Red Sea port of Jizan. An eyewitness account says a UAV hit the MT ALBERTA but no significant damage was done and no casualties were reported. Saudi press releases say however, that they intercepted the drone, which they say was launched by Iran against a Saudi commercial ship.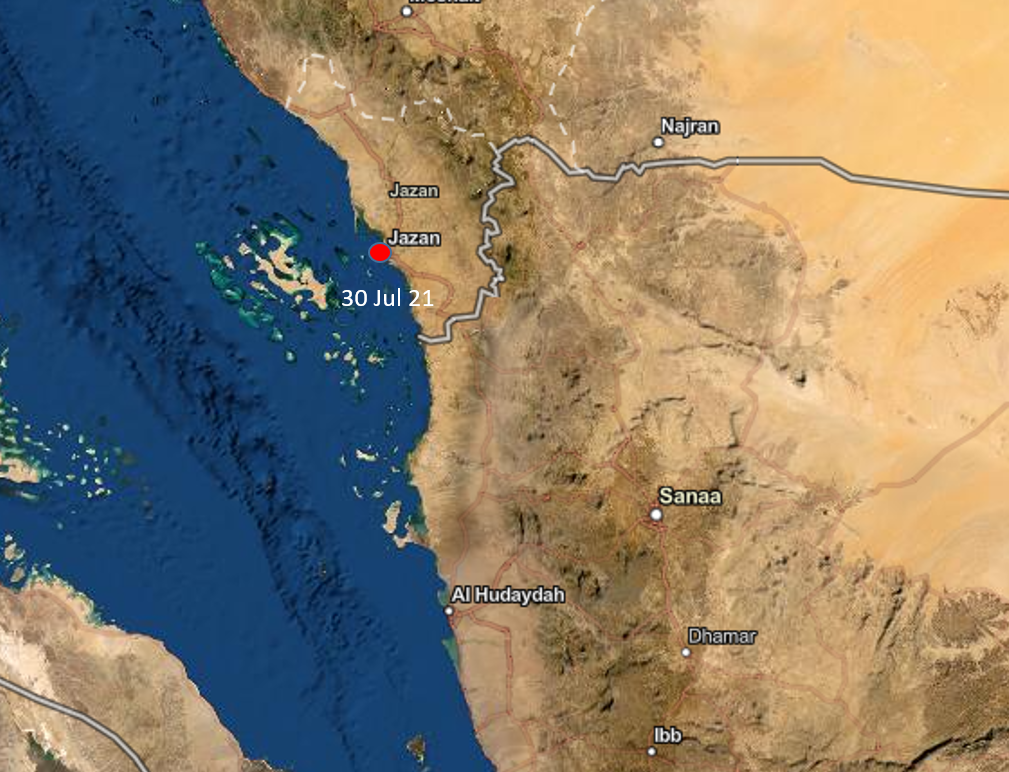 Intelligence Comments: Coming just hours after another suspected drone attack on an Israeli Product Tanker in the Arabian Sea, it is feasible that this may have been a co-ordinated and calculated attempt by Iran to strike a dual blow at its political opponents in the region. There have been a number of drone attacks aimed at the oil storage facilities in Jizan but if confirmed, this is the first deliberate attempt to hit a commercial ship with a drone in this particular location.