INCIDENT ALERT – Missiles Intercepted – Abu Dhabi, UAE


Date: 24 January 2022 0331 UTC 

Position: 24 17 43N – 54 42 4E


Location: Al Dhafra Air Base, Abu Dhabi

Incident Details:
The UAE Ministry of Defence confirmed today that two ballistic missiles were intercepted over the Al Dhafra Air Base in Abu Dhabi this morning at 0330UTC. Shrapnel was reported to have fallen over areas of Abu Dhabi but there appears to be no damage or loss of life. The UAE said it had destroyed the launchers in Yemen's northern Al Jawf region, more than 1,270 kilometers (790 miles) from Abu Dhabi, immediately after the missiles were fired and was "taking all necessary procedures to protect the country from attacks.". The spokesman blamed Houthi Rebels for the attack.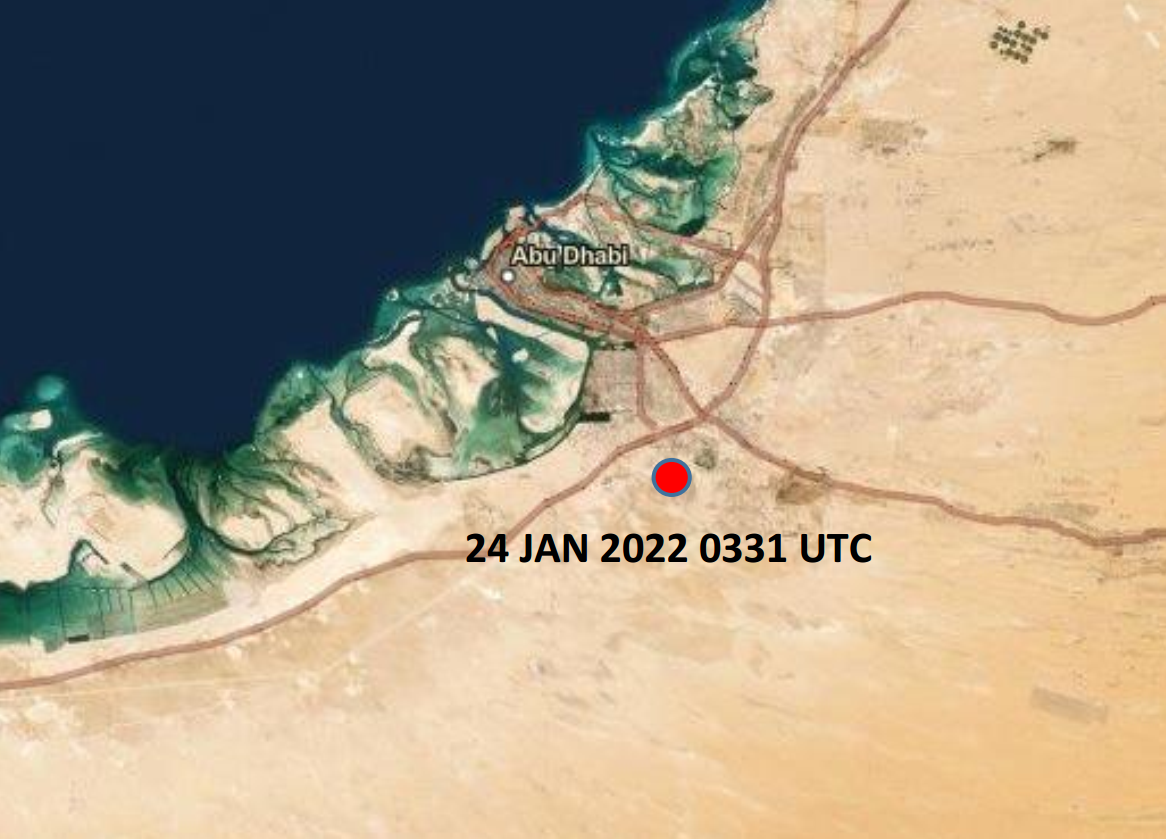 Intelligence Comments:
This incident follows closely after the Houthi Drone attack on an oil facility and the civilian airport in Abu Dhabi last week and is seen as a major escalation of the Yemen conflict. This particular attack would appear to be in retaliation for the Saudi led coalition's bombing of a detention centre in Saada, a Houthi held stronghold in Yemen on Friday.