INCIDENT ALERT – Drone Attack on Vessel on Approach to Ash Shihr Oil Terminal – Yemen

Date: 21 Oct 2022 1115 UTC 

Position: 14 39 44N – 049 30 16E

Location: Gulf of Aden – 2 nm South of Ash Shihr, Yemen
Incident Details:
UKMTO reported in Advisory 001/OCT/2022 that an incident had taken place at Ash Shihr oil terminal, no further details were given. Subsequent open-source reporting stated that the Marshall Islands flagged, Greek owned Oil Tanker NISSOS KEA had reported two explosions caused by explosive laden drones close to the vessel as she approached the terminal. There was no damage of injuries reported on the ship.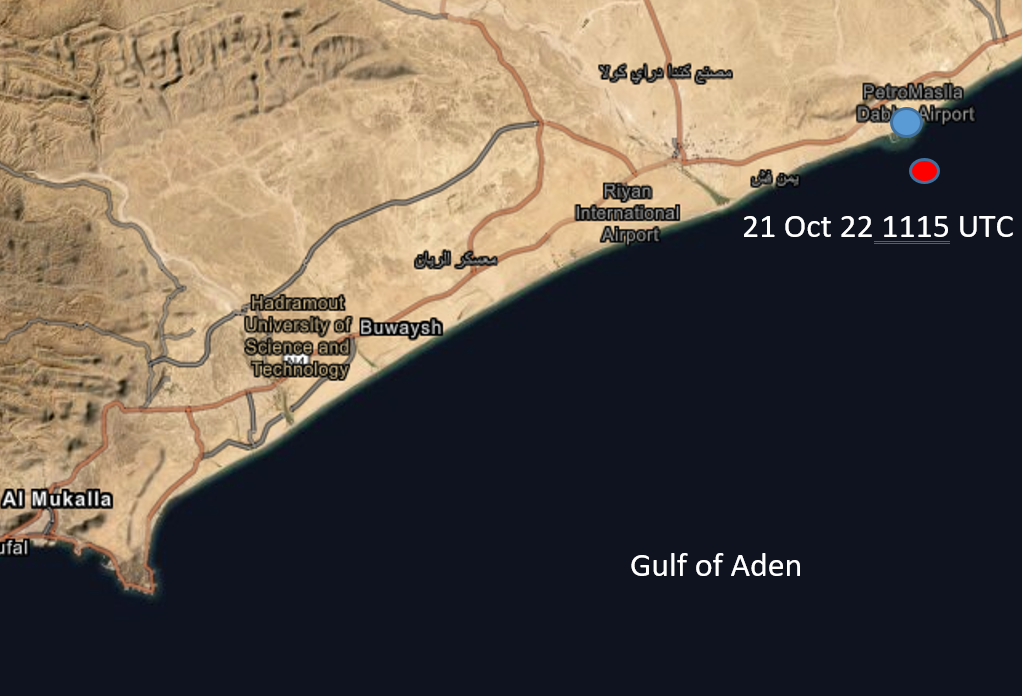 Intelligence Comments:
This is the first drone attack and significant incident reported against a commercial vessel since the end of the Yemen conflict ceasefire, on Oct 02. Neither side in the conflict has claimed responsibility for the attack but US state officials are claiming this was a Houthi attack designed to disrupt government oil exports. The vessel broke off its approach to the terminal and is currently lying offshore awaiting orders.