INCIDENT ALERT – Vessel Hijacked in the Southern Red Sea

Date: 19 Nov 2023 – 1100 UTC

Position: Lat 14°49'59″ N Long 41°54'59" E

Location: Southern Red Sea – 65NM West of Hodeidah, Yemen
Incident Details:
UKMTO has released Warning 002/Nov/2023 and a subsequent update. The warning stated that the Company Security Officer representing the vessel later identified as the Bahaman flagged car carrier GALAXY LEADER, had lost communications with the ship. The CSO stated it was believed that unauthorised persons had boarded the ship and the vessel had been taken to Hodeidah in Yemen.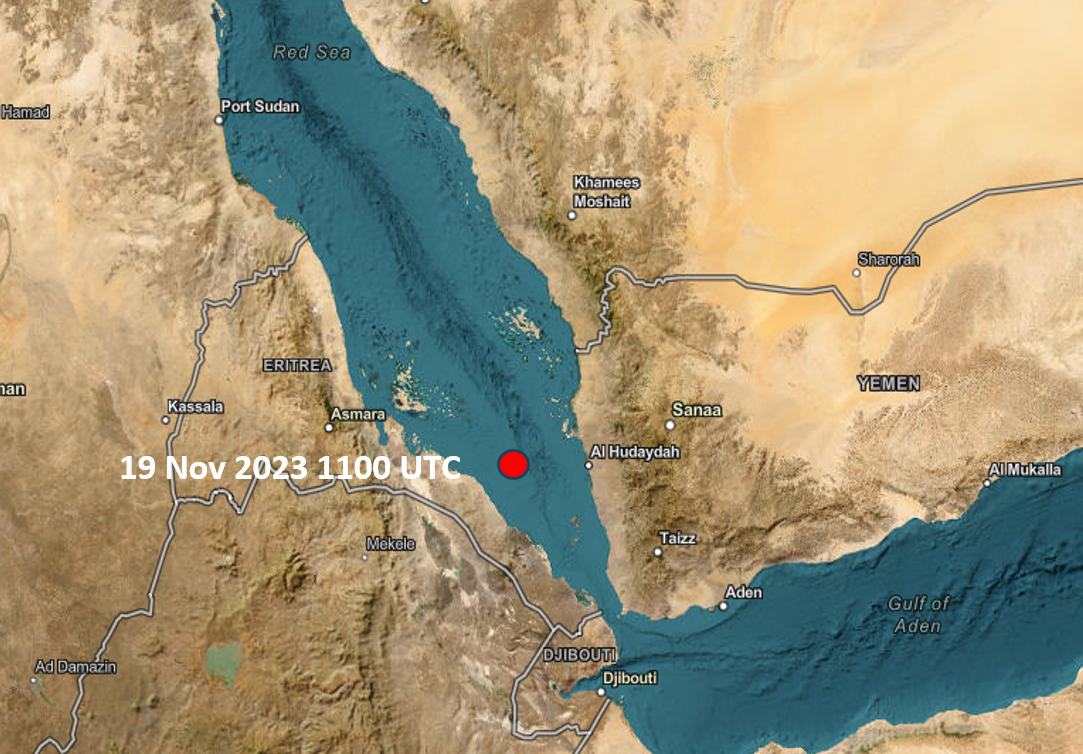 Comment. This incident comes only days after the Iranian-backed Houthi militia threatened to target shipping owned by or linked to Israel. In response, the International Maritime Security Construct (IMSC) released an advisory on 16 November which advised shipping that due to 'malign actors' ships in the Red Sea and approaches to the Bab el Mandeb Strait were to where possible, transit at night and at a maximum feasible distance from Yemeni waters. It is reported that the GALAXY LEADER has a crew of 25 onboard from a variety of nations including Ukraine, Bulgaria, the Philippines and Mexico.
 Analysis. It is possible the GALAXY LEADER was targeted due to reported links with an Israeli businessmen and is consistent with the warnings released by the Houthis earlier in the week. The Houthi have since stated they have taken the vessel to a port in Yemen which is likely to be Hodiedah or the Houthi-controlled port of Saleef. Some reports suggest the ship was boarded by personnel from a helicopter using similar tactics used recently by Iranian forces to board vessels in the approaches to the Strait of Hormuz. Throughout the current conflict in Yemen, Iran has provided the Houthi with weapons and training and it is thought likely they would have supported the Houthi during this operation. Iran's military is known to operate a merchant 'spy' vessel in the Southern Red Sea, the MV BEHSHAD replaced MV SAVIZ which was damaged in an attack by unknown perpetrators in April 2021. We advise all vessel operators, especially those with Israeli connections, to consider the guidance given by the IMSC, increase vigilance and adopt heightened security measures when transiting the area.