INCIDENT ALERT – Vessel Fired on in the Southern Red Sea 

Date: 17 March 2023 0150 UTC

Position: 14 13 07N – 42 44 01E

Location: 30 nm Southeast of Hodeida – Yemen
Incident Details:
UKMTO has released Advisory 003/MAR/2023, the report states that an M/V was fired upon by one craft in position 141307N 0424401E 30nm from the port of Hodeida in Yemen. The vessel reported that 4 to 5 bursts of automatic fire took place. The on-board Armed Security Team returned fire. The vessel and crew are reported to be safe.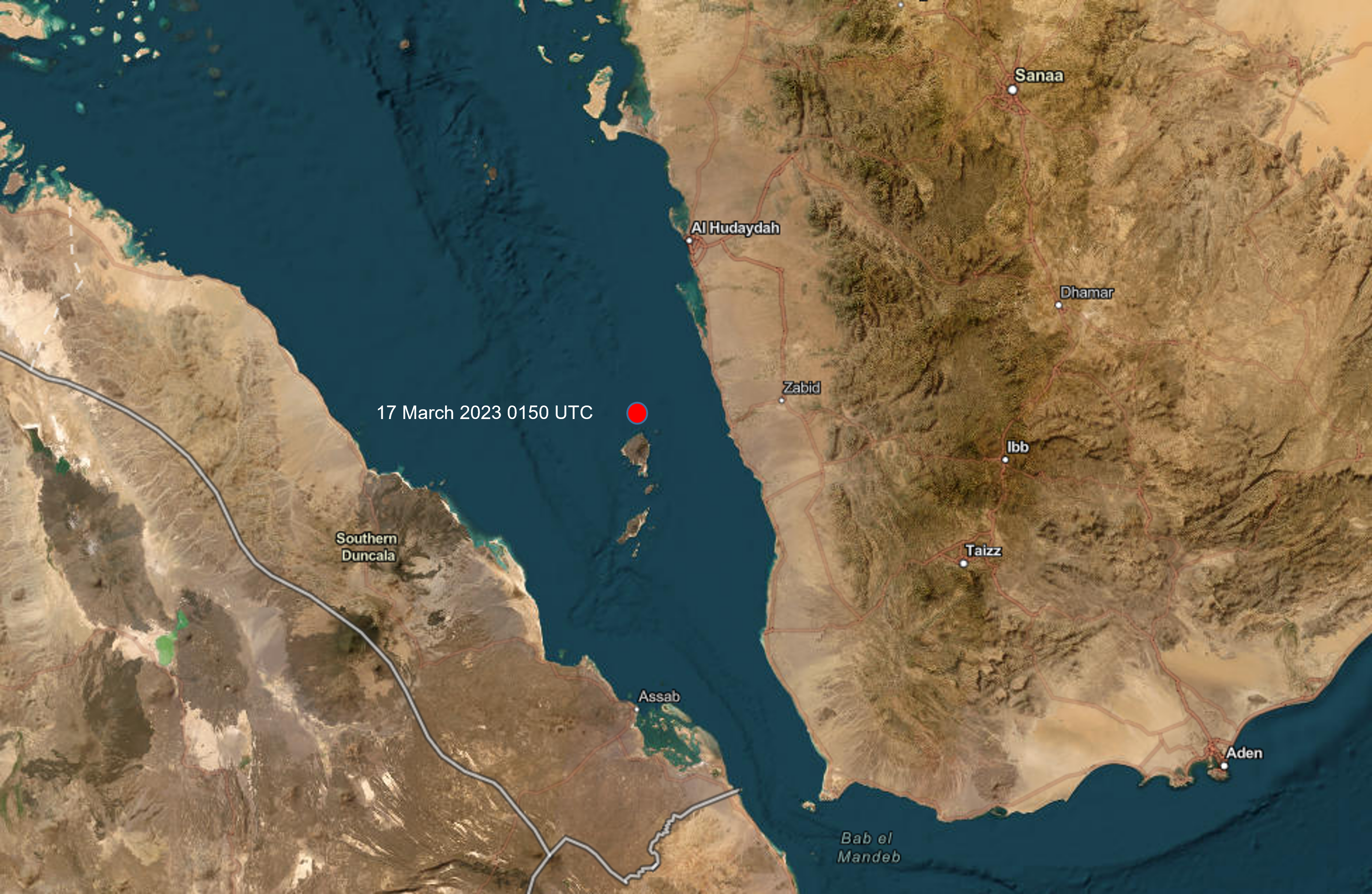 Neptune P2P Group Analysis:
The vessel involved in this incident is believed to be MV ARIETTA (IMO 9446403) a Liberian-flagged Bulk Carrier. The incident took place in the vicinity of the Hamish Islands which are contested by both sides in the Yemen Conflict. Both Houthi and Government Coastguard units operate in the area and it is likely that the MV was involved in some sort of altercation with a maritime unit from one or other of the two combatants. It is also possible this incident could be linked to other criminal activity prevalent in the area, but we do not assess this to be a piracy-related event.