INCIDENT ALERT UPDATE – BOARDING AND KIDNAP

Date: 11/03/2021  15:12 UTC

Position: 0248N 00236E 214nm S of Cotonou Benin  

Location: GULF OF GUINEA
Incident details: It has was reported yesterday by the MDAT-GOG, that an MT had been boarded by 9 armed intruders 214nm South of Contonou Benin.  This event is still ongoing but it has now been confirmed that 15 crew members (including all 6 Officers) from the vessel MT DAVIDE B have been taken hostage from a crew of 21.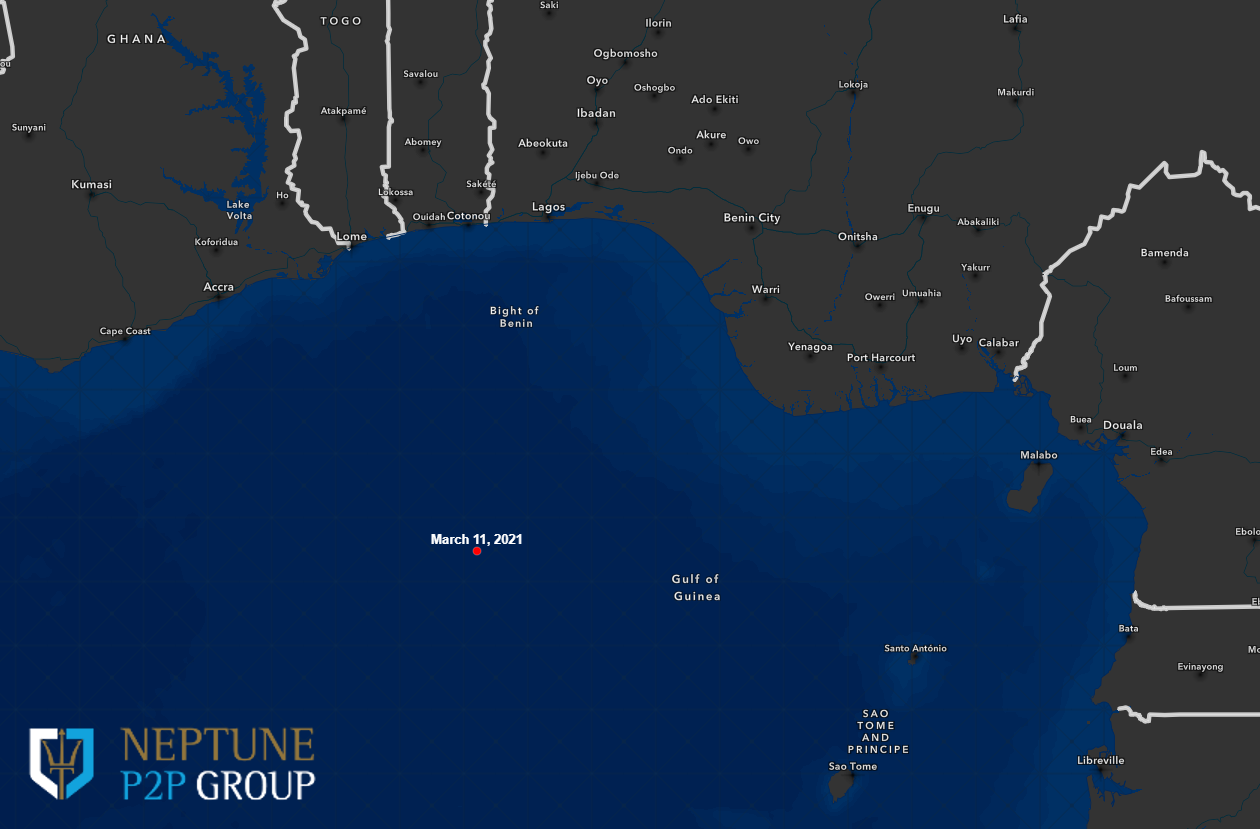 Intelligence Comments: No additional information was released overnight by the Maritime Domain Awareness for Trade-Gulf of Guinea (MDAT-GOG), however, there are media reports that the vessel involved is the MT DAVIDE B a Maltese flagged Chemical/Products Tanker with 21 persons on board.  Neptune P2P Group understands that the pirates gained access to the ship's citadel and took 15 crew hostage.  This incident took place in International waters on the approaches to the Nigerian EEZ and a known rendezvous point for vessels meeting Nigerian Security Escort Vessels (SEV).  Neptune P2P will provide further updates as we receive them.