INCIDENT ALERT – BOARDING AND KIDNAP

Date: 19/05/2021 1830 UTC

Position: 043312N – 0001549E 

Location: 66nm south of TEMA, Ghana, Gulf of Guinea
Incident details: The MDAT-GOG have released Advisory 001/MAY/2021.  A fishing vessel was boarded on the 19th May at 1830 66nm south of Tema, Ghana, the pirates left the vessel at 0145 the following morning. It is reported that they have taken the Captain and four other crew members with them.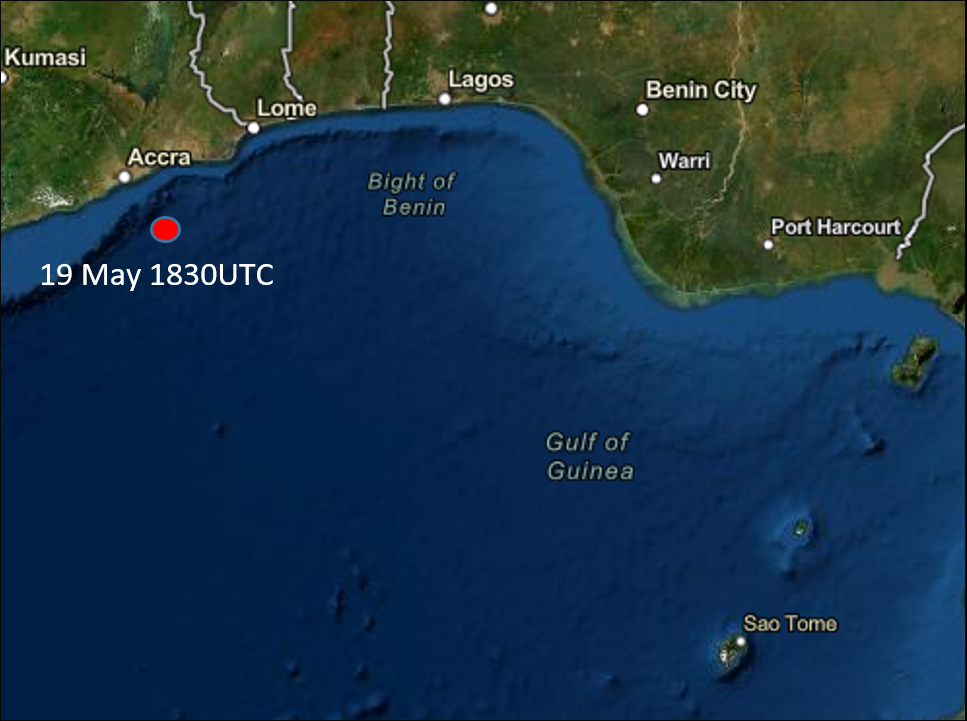 Intelligence Comments: This is first major incident in the Gulf of Guinea this month and the first in Ghanaian waters since March 2021.  Additional reporting says that a skiff with 8 persons on board approached the vessel and fired at the fishing vessel.  5 armed pirates boarded the fishing vessel and instructed it to sail south-east. The pirates stayed on board for about 6 hours disembarking with 5 crew members including the Captain, Chief Officer, Second Chief Officer, Chief Engineer and Boatswain's mate. They also stole crew belongings and valuables. According to one report, the crew identified the pirates as Nigerians. The vessel is now safe and on route to Tema, Ghana. The whereabouts of the kidnapped crew is unknown.