INCIDENT ALERT –  Vessel attacked off Nishtub in the Gulf of Aden 

Date: 28 April 2023 0310 UTC

Position: 15 31 18N – 52 09 33E 

Location: 18 Nm Southwest of Nishtun, Yemen
Incident Details:
UKMTO released Warning 001/APR/2023 stating that a vessel had been attacked 18 Nm south of the port of Nishtun in Yemen. The report said that shots had been fired at the vessel from 3 boats with 3-4 person on board. The event has since been downgraded from an ATTACK to an INCIDENT by UKMTO who stated that the event involved a Yemen Government Agency.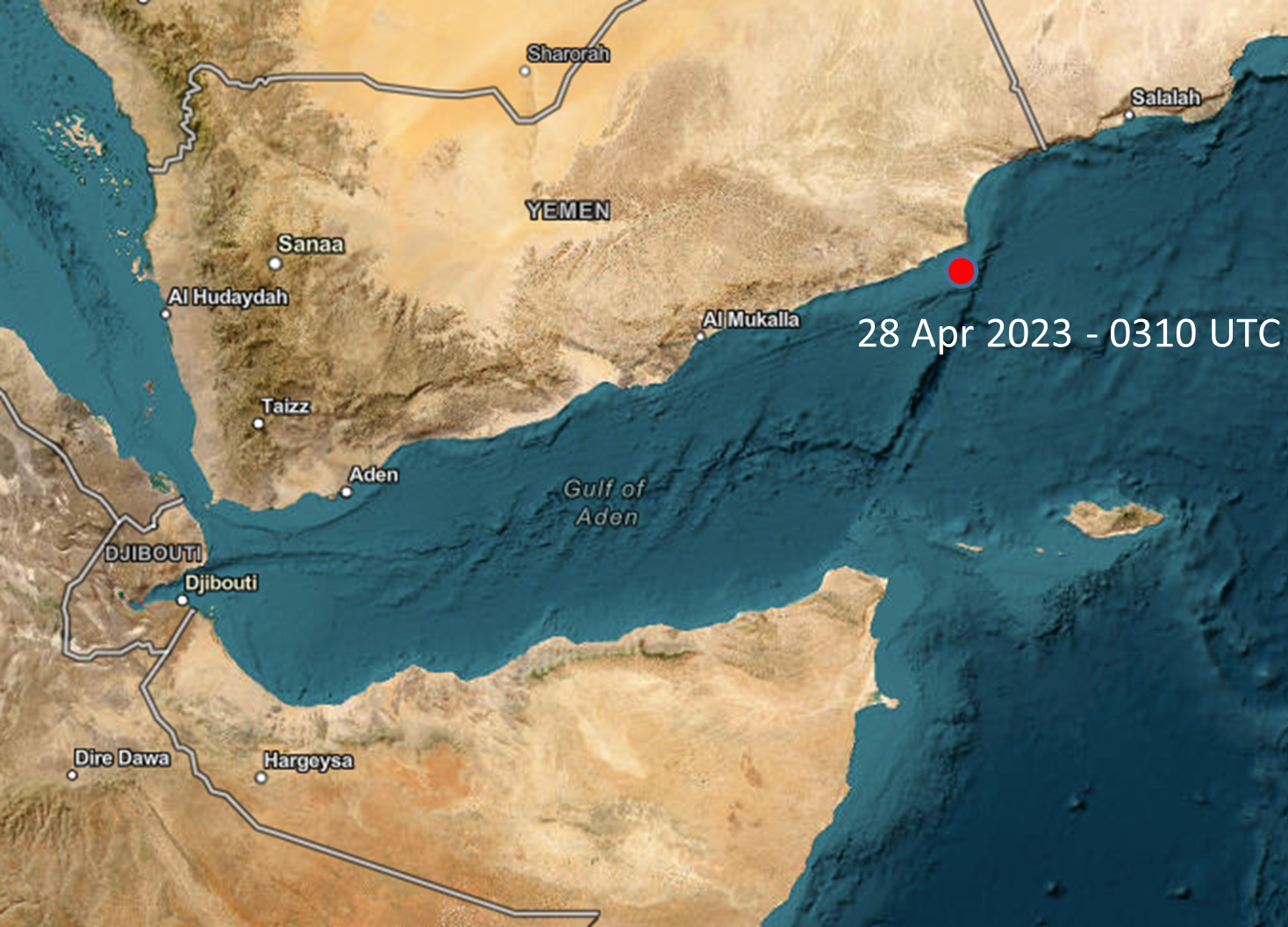 Neptune P2P Group Analysis:
We understand the vessel involved in this incident was a private yacht. No other details are available regarding the circumstances behind the attack but our initial analysis concludes that this is a non-piracy incident. We will provide further updates as we receive more information.