INCIDENT ALERT – Fishing Vessel Boarded by Armed Group – Sierra Leone

Date: 22 July 2023 0500 UTC

Position: Lat 08° 22″ N: Long 13° 5″ W

Location: 16NM Southwest of Freetown – Sierra Leone
Incident Details:
Reports indicate that a fishing vessel was boarded by up to 13 armed persons whilst underway 16NM Southwest of Freetown, Sierra Leone. The vessel was last known to be heading toward the Liberian EEZ. The Sierra Leone and Liberian Coast Guard have been notified. No further details are currently available.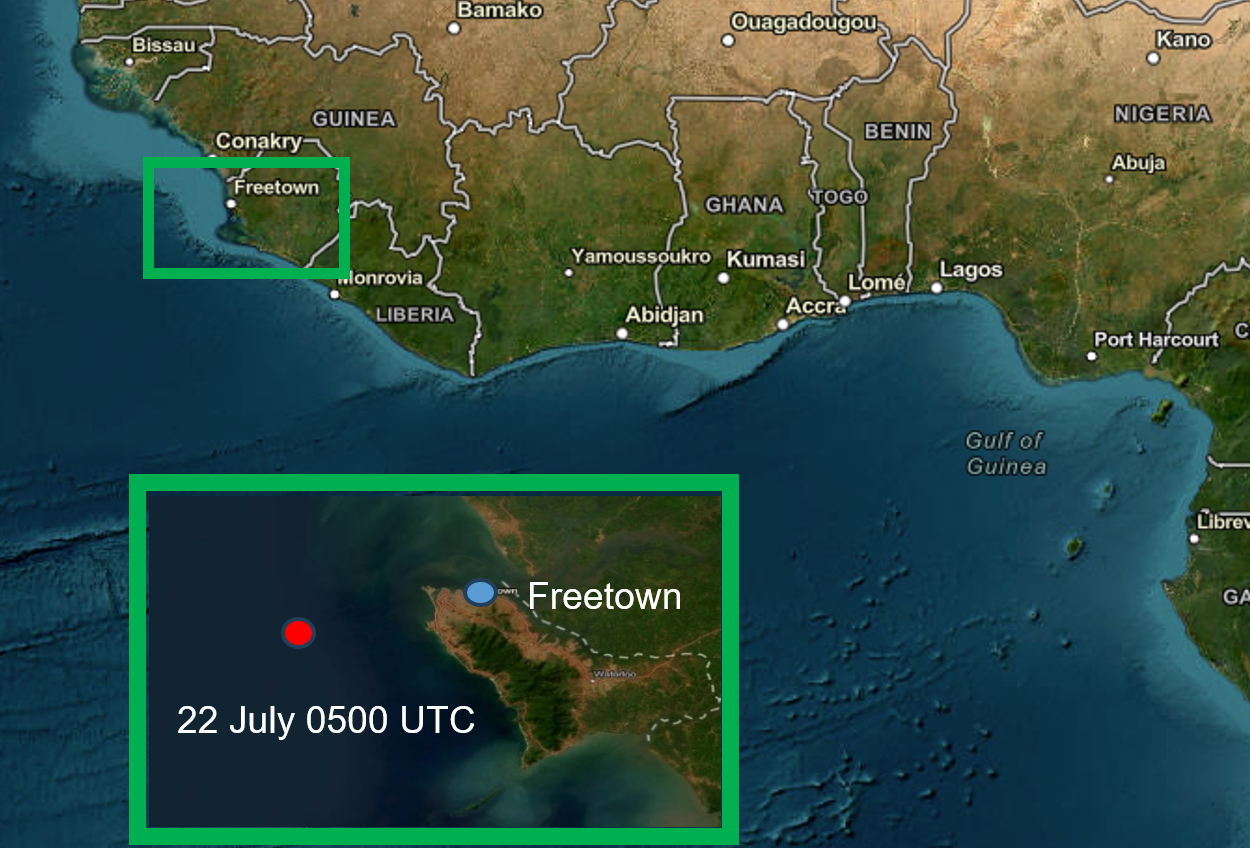 Neptune P2P Group Analysis:
Comment: This is the second incident in the month of July involving armed piracy of a fishing vessel In Sierra Leonean waters and the latest in series of recent events in the West of the Gulf of Guinea.
Analysis: This latest incident combined with other recent events off Conakry, Guinea, indicates that a Pirate Action Group (PAG) is most likely operating in the West of the Gulf of Guinea Region. All vessels operating in the area are advised to remain vigilant and employ an enhanced watch system.