ATTACK AND HIJACK

Date: 02 Jan 2019

Position:  55 nautical miles south of Cotonou, Benin

Location: Bight of Benin
Incident details:
Shortly after midnight on 2nd January a container ship came under attack approximately 55 nautical miles off Cotonou, Benin. According to media reports several crew members have been reported missing, presumed kidnapped. Media reports suggested that the vessel in question was the 46,852 dwt MSC Mandy. AIS data provided by Marine Traffic shows that the 2,668 TEU ship, which was sailing from the port of Lome, Togo, is currently anchored off Lagos.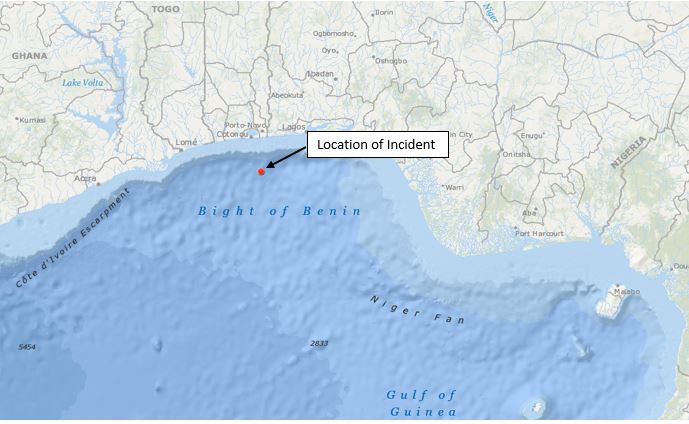 Intelligence Comments:
According to IMB figures, there were at least five attacks on ships recorded near Cotonou, Benin and over 20 near Lagos, Nigeria during 2018, making these waters very high risk. Attacks typically involved armed assailants coming alongside and climbing aboard using ladders, ropes and hooks. Vessels in the area should exercise extreme caution and keep strict watches, especially at night.