Indian Ocean HRA
Overview
No incidents reported in the High Risk Area during the reporting period.
The tactical situation across the Indian Ocean High Risk Area (HRA) remains low in terms of the threat of piracy. Recent efforts to improve the security environment will reduce the impact of Somali piracy, however, continuing deterioration of onshore conditions in Somalia and Yemen such as famine, terrorist groups, a weak central government and poor governance of coastal areas continue to influence piracy in the region. Pirate financiers capitalise on the chaos offering opportunities to local people. Piracy groups operating from Somalia still bear the motivation to try and carry out attacks and still possess the capability to target merchant vessels.
Increasingly, vessels in the HRA are subjected to incidents that appear to be co-ordinated small boat piracy approaches however they choose not to ultimately attack. These incidents are then difficult to classify as attempted piracy or simply as regional patterns of life in the area. The increased presence of naval patrols and armed security on board vessels act as a deterrent to the threat of piracy, however those vessels transiting in the area without the presence of armed security remain a significant risk.
The current assessment is that piracy attacks will remain sporadic and at a low level.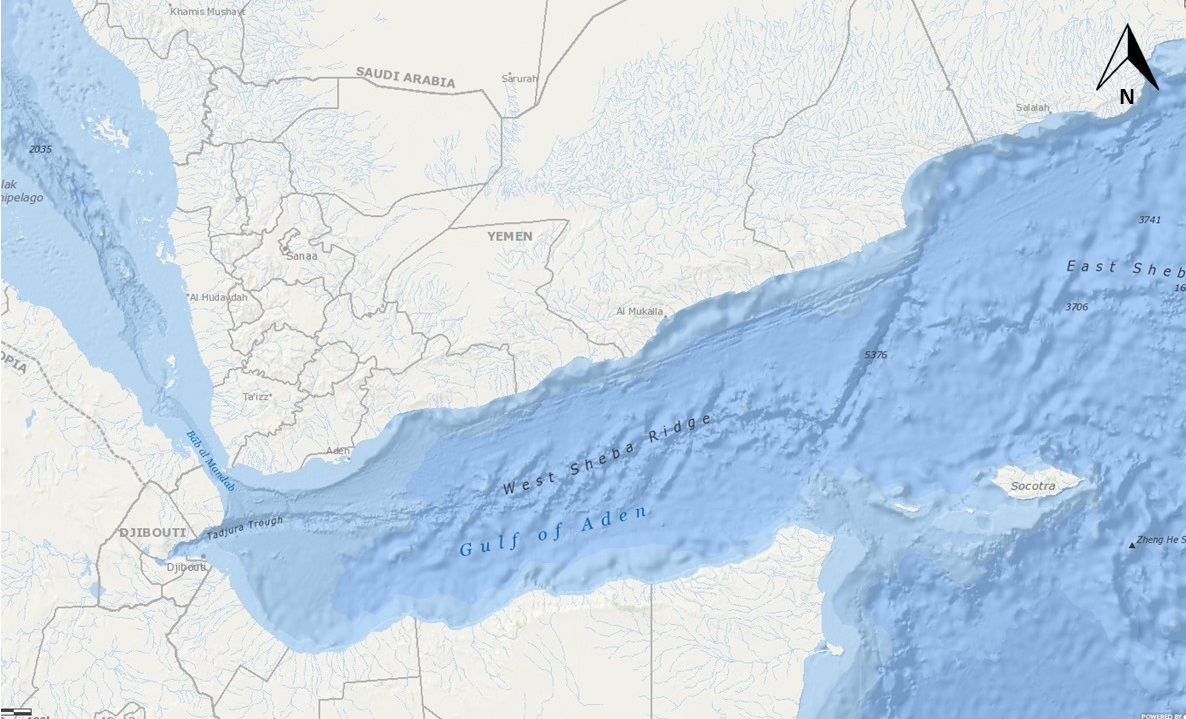 Yemen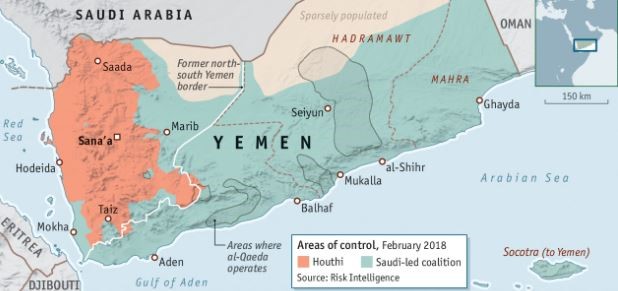 The ongoing conflict in Yemen is currently entrenched but diplomatic efforts continue in an attempt to resolve it. UAE and pro-Yemeni government forces have taken up positions to the south of the strategically important port of Hudaydah – currently held by Houthi forces. Saudi Led Coalition, backed by Yemeni forces hold territory along the Southern Red Sea (SRS) coastline in the west of Yemen but the extent of control over this area is disputed. Although Houthi forces pose a threat to maritime traffic in the Bab-al-Mandeb Strait, there is no positive indication of any intent to do so.
Historically, Houthi militants have demonstrated the capability to engage surface vessels within the area of the Southern Red Sea (SRS). The conflict continues to pose a risk of collateral damage to neutral shipping in the SRS -due to misidentification- as evident from the incident on Turkish flagged MV INCE INEBOLU (May 2018). The overall threat to merchant traffic (not directly involved in the conflict in Yemen) remains low.
Representatives from both sides of the Yemen war began U.N.-sponsored peace talks in Sweden:
The Houthi rebels have said they are committed to handing over control of Hudaydah port to the United Nations so humanitarian supplies can reach civilians who need food and medicine. The rebels also promised to cease drone and missile attacks on Saudi Arabia and the United Arab Emirates, who back pro-government forces.
Somalia
Maritime crime in the Horn of Africa is a persistent threat to navigation in one of the world's busiest commercial traffic lanes. It is considered as highly likely that criminal groups that were previously involved in piracy have switched to other, lower risk activities to meet their financial objectives – although they retain the intent and capability to conduct piracy for significant gains if the opportunity presents. Other illicit maritime activities include weapons, narcotics, and human smuggling. Furthermore, charcoal smugglers remain active, as per reports by the UN Somalia-Eritrea Monitoring Group and aerial imagery. Charcoal smuggling is reportedly being taxed by Al-Shabaab to provide revenue for their operations.  
Piracy Activity
At present, piracy networks seem to be meeting their financial objectives by pursuing lower risk activities such as smuggling of people, narcotics, weapons or charcoal. The high risk, high investment, high reward model for piracy is currently unlikely to be deemed attractive or viable for these groups. Although there is no positive indication of further preparation of Pirate Action Groups in areas along the Somali coast, the concealment of piracy preparations among legitimate activity cannot be ruled out. The recent Piracy Attack on MV KSL SYDNEY (16th October) clearly indicates that although piracy has reduced considerably in the region (EUNAVFOR/CMF Area of Operation), it has not been completely eradicated and could witness a resurgence, should the environment become more conducive.
Al-Shabaab
The Somali security services continue to be undermined by internal disputes and corruption. Despite allied military operations against Al-Shabaab causing serious losses in the ranks of the terrorist group, Al-Shabaab remains a strong and influential force – in both southern and central Somalia and is likely to remain so whilst the capabilities of the Somalian National Army (SNA) and other security apparatus remain limited.