Indian Ocean HRA Overview
Continued reported incidents reflect that the HRA remains a threat in regards to piracy activity in the region. Recent efforts to improve the security environment will reduce the impact of Somali piracy. However, factors onshore in Somalia continue to influence piracy in the region such as the ongoing famine and instability. Piracy groups in Somalia still bear the motivation to try and carry out attacks and still with some capability to target merchant vessels. Increasingly, vessels in the High Risk Area are subjected to incidents that appear to be co-ordinated small boat piracy approaches however they choose not to ultimately attack. These incidents are then difficult to classify as attempted piracy or regional patterns of life. However, in recent weeks there have been numerous attacks and attempted boarding's ranging from incidents in the Somali basin, Gulf of Oman and Gulf of Aden. The increased presence of naval patrols and armed security on board vessels act as a deterrent to the threat of piracy, however those vessels transiting in the area without the presence of armed security remain a significant risk.
Reported Incidents HRA
No incidents to report (UKMTO)
Open source media reported that Iranian naval forces repelled an attack on an Iranian merchant vessel south of Ras Sharbitat region in Oman on Sunday 26th November.
Pirates were reported to have attacked the vessel in a bid to hijack it however they were forced to flee by Iranian naval forces. Incident has not been confirmed.
Indian Naval Forces assist Merchant Vessel in Gulf of Oman
Open source media reports on the 24th November suggested that an Indian Navy ship assisted a merchant vessel from Cyprus with 27 Indian crew members after it was chased by three skiffs 70 nautical miles off Muscat.
Somali Basin PAG: 6 suspected Somali pirates transferred to Seychelles for possible trial
Six suspected Somali pirates have been transferred to Port Victoria, Seychelles after being apprehended after attacking a container ship and fishing vessel in the Somali Basin over a 24 hours period from Friday 18th Nov to Saturday 19th Nov.
Yemen Update
Pro-government forces backed by a Saudi-led coalition remain in conflict with the rebel Houthis and their ally, former president, Ali Abdullah Sale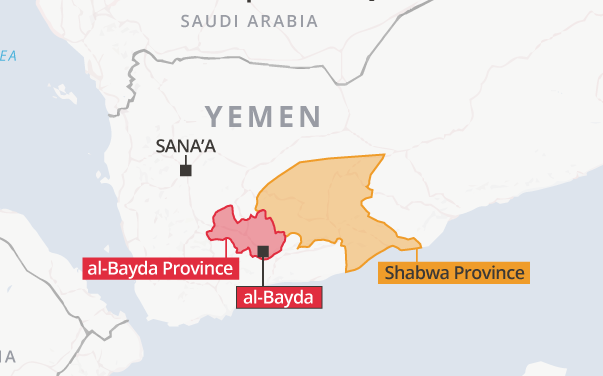 h. The conflict shows no indication of being resolved in the near future. In addition to this, the rising southern secessionist sentiment is likely to provide the grounds for further conflict In Yemen.
US Drone strike kills 10 suspected al-Qaeda members
Attacks were carried out in al-Qaeda strongholds in the al-Bayda and Shabwa provinces. A long running US drone war against AQAP has intensified since President Donald Trump took office in January. AQAP has flourished in the chaos of Yemen's civil war.
Aden: Five people killed in car bomb outside Yemen's Finance Ministry
Southern port city of Aden has seen an increase of Islamic State activity in recent months, with a series of attacks and assassinations claimed by the group. Assailants struck a government building in Aden on Wednesday killing five people and wounding twelve. The attack was claimed by the Islamic State group.
Threat of violence/terrorism at sea off the coast of Yemen
Yemen's civil war has created an environment mirroring Somalia's lawlessness. The ongoing conflict in Yemen demonstrates how poor security on land has led to violence spilling out into the maritime domain. Houthi rebels continue to control a large amount of Yemen's red sea coastline and continue to attack coaliti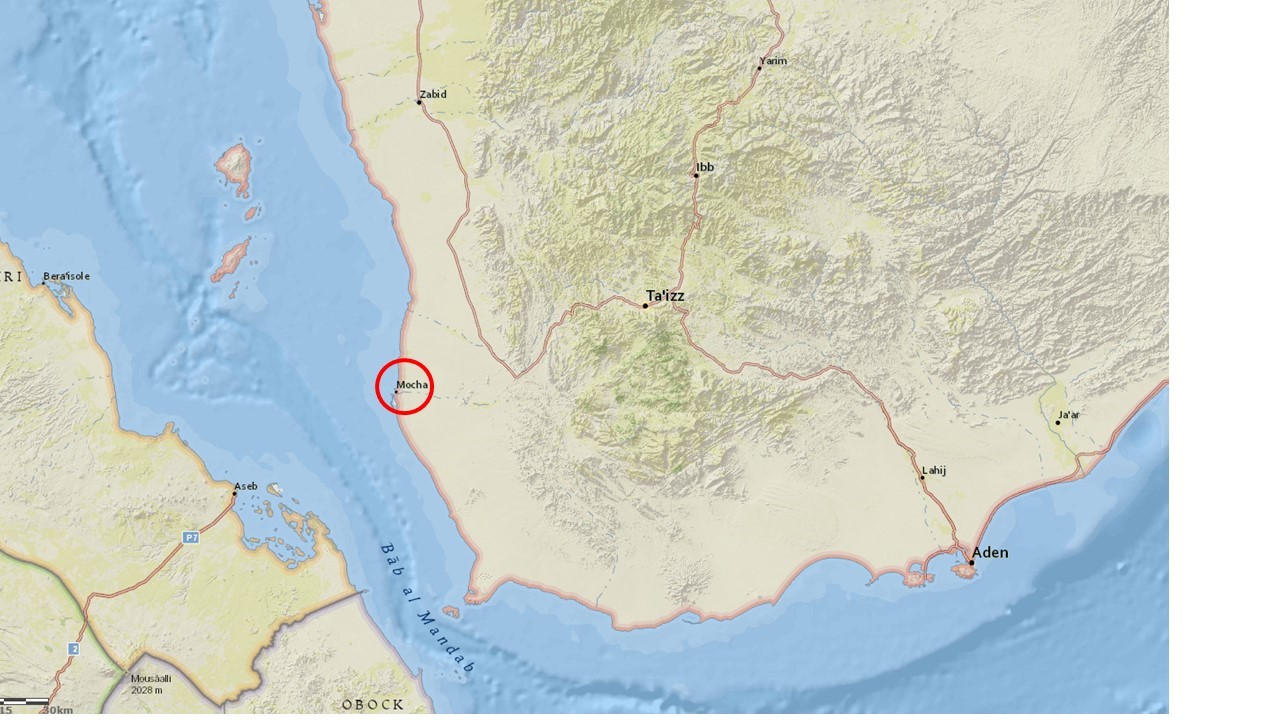 on warships with methods such as missiles and explosives.
The threat of terrorism at sea off the coast of Yemen remains by rebel groups and terrorist organisations such as AQAP. Such is highlighted by attacks against the LNG Tanker Galacia Spirit in October 2016 and the MT Muskie a product tanker in May 2017. Both involved the use of explosive laden skiffs, as an attempt to cause major devastation in the critical international shipping passage of the Bab-el-Mandeb. It must not be ruled out that similar attacks may be attempted in the future. In the past couple months, there have been reports of explosive laden boat attacks targeting coalition vessels in Mokha port. On the 12th and 16th of August, Houthi rebels attempted targeting coalition vessels at Mokha port with explosive-laden boats. With both incidents, Saudi backed Yemeni forces destroyed the boats before it reached the port area. Mokha port continues to be a target for maritime violence as it was suggested to be used as the main port instead of the port of Hudaydah which is currently under Houthi rebel control.
Further to this, Houthi rebels have been reported to have deployed sea mines in the entrance to ports such as Mokha, if the mines are not removed by the coalition there is a danger of them breaking free and drifting into shipping lanes. It remains a persistent threat that merchant vessels may be the subject of a miscalculated attack or as has been suggested recently, possibly threats of a calculated attack.
Somalia Update
18 airstrikes reported to date this year in Somalia
According to U.S. Africa Command (AFRICOM) there have been 18 airstrikes to date this year in Somalia, more than four times the average for the previous seven years. The number of US forces seen in Somalia has more than doubled, their target being al-Shabaab.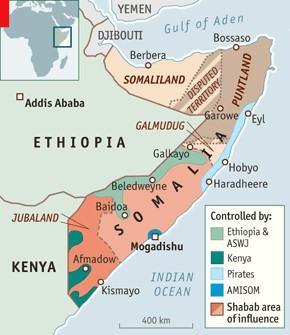 UN report suggests Islamic State is thriving in Somalia
An Islamic faction in Somalia has grown significantly over the past year carrying out attacks in Puntland whilst receiving funding from Syria and Iraq. The UN monitoring group for Somalia said the IS group which was estimated in 2016 as no more than a few dozen has grown significantly in strength and may consist of as many as 200 fighters. Al Shabaab and IS are competing factions for influence in Somalia.
Al Shabaab
Al Shabaab has been increasingly active in Somalia in recent months. The militant group has been battling the Somalian government in an effort to govern by a strict interpretation of Islamic law. Since 2013, Al Shabaab pledged allegiance to Al-Qaeda attracting the United States to execute raids and airstrikes against the group.  Al Shabaab continue to carry out attacks including suicide bombings, attacks on hotels and restaurants as well as military bases for African Union troops and Somali National Army. There attacks are further exemplifying the issue of famine, terrorism and corruption making the prospect of stability in Somalia in the near future, bleak.
Piracy Activity
2017 saw the worst drought Somalia has seen in 40 years, this coupled with the struggling government and militant violence has brought 6.7 million people into crisis. Pirate financiers capitalise on the chaos offering opportunities to local people but also diversifying in other criminal activities such as human smuggling. Pirate groups have seen to be active in recent weeks in various different locations such as the Somali basin, Gulf of Aden and Gulf of Oman. It is needless to say, that Somalia continues to be a permissive location for piracy operations with an ongoing threat to shipping in the region.