Indian Ocean HRA
Overview
No incidents reported in the High Risk Area during the reporting period.
The tactical situation across the Indian Ocean High Risk Area (HRA) remains low in terms of the threat of piracy. Recent efforts to improve the security environment will reduce the impact of Somali piracy, however, continuing deterioration of onshore conditions in Somalia and Yemen such as famine, terrorist groups, a weak central government and poor governance of coastal areas continue to influence piracy in the region. Pirate financiers capitalise on the chaos offering opportunities to local people. Piracy groups operating from Somalia still bear the motivation to try and carry out attacks and still possess the capability to target merchant vessels.
Increasingly, vessels in the HRA are subjected to incidents that appear to be co-ordinated small boat piracy approaches however they choose not to ultimately attack. These incidents are then difficult to classify as attempted piracy or simply as regional patterns of life in the area. The increased presence of naval patrols and armed security on board vessels act as a deterrent to the threat of piracy, however those vessels transiting in the area without the presence of armed security remain a significant risk.
The current assessment is that piracy attacks will remain sporadic and at a low level.
Reported Incidents HRA
No incidents to report during the reporting period (UKMTO)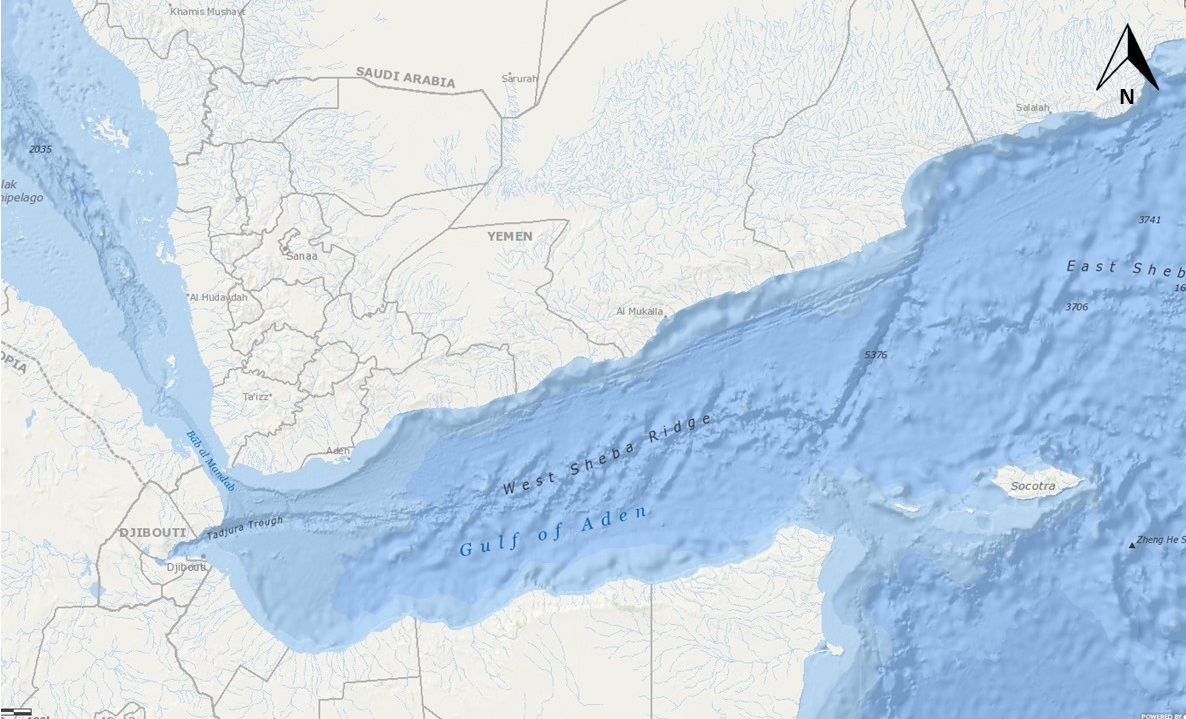 Yemen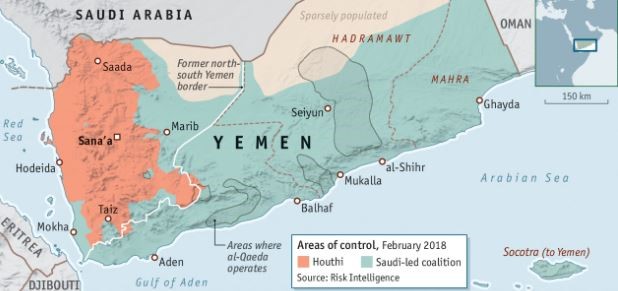 U.S. Secretary of State Michael Pompeo argued for continued U.S. support for the Saudi-led coalition in Yemen:
Pompeo, responding to proposed legislation on ending U.S. support for the Saudi-led coalition, asserted that a yes vote on the bill would hurt U.S. regional interests and leave Iran in a stronger position in Yemen. Pompeo and U.S. Secretary of Defence James Mattis briefed the U.S. Senate in a classified setting on U.S. policy in Saudi Arabia and Yemen on the 28th November.
Hope's rise of an end to deadlock in Yemen as Houthi's agree to pursue talks with the UN:
The United Nations has been trying to revive peace talks between the Houthi rebels and the Saudi-backed government in Yemen. A UN plan to organise talks in Geneva in September was abandoned after the Houthi's said they were prevented from leaving the country. Peace talks aimed at resolving Yemen's crisis are expected to take place in Sweden in early December.
Operations at Yemen's lifeline port of Hodeidah have dropped by almost 50 percent over the last two weeks:
Around 70% percent of imports into Yemen arrive through Hodeidah. However, shipping companies have been deterred by insecurity in the flash-point Houthi-held city according to the United Nations. The drop in the arrival of wheat and other supplies has affected food stocks in Yemen.
Somalia
U.S. and Somali forces increase pressure on Al-Shabaab in north-central Somalia:
Hundreds of Ethiopian troops entered Guriel town, Galmudug region to support Galmudug security forces upcoming operations
Galmudug security forces began operations against Al-Shabaab around Guriel
United States Africa Command conducted five airstrikes on Al-Shabaab positions in Mudug region
Al-Shabaab conducted a complex attack on Sufi Sheikh's compound in Galkayo, the capital of Mudug region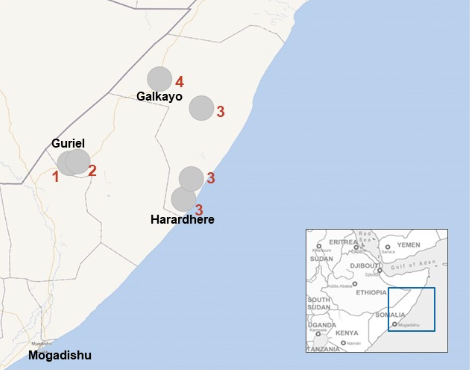 *Locations are approximate
Piracy Activity
Until the deep rooted issue of piracy in Somalia is resolved, piracy will continue to be a threat. In recent times Somalia has suffered some of the worst famines in 40 years, this coupled with the struggling government and extreme militant violence has brought millions of people into crisis. Pirate financiers capitalise on the chaos offering opportunities to local people. Somalia has the second-longest coastline in Africa which is largely unregulated. Pirate groups are known to operate in the coastal regions of Puntland namely Eyl and further south in Galmudug namely Hobyo. It is needless to say, as instability in Somalia continues, it will serve as a permissive environment for piracy operations and an ongoing threat to shipping in the region.