Indian Ocean HRA
Overview
After months of limited pirate activity, the latest incident (16th October), in which a speedboat approached a large bulk carrier, is a reminder of the threat posed to vessels transiting through the HRA.
Recent efforts to improve the security environment will reduce the impact of Somali piracy, however, continuing deterioration of onshore conditions in Somalia and Yemen such as famine, terrorist groups, a weak central government and poor governance of coastal areas continue to influence piracy in the region. Pirate financiers capitalise on the chaos offering opportunities to local people. Piracy groups operating from Somalia still bear the motivation to try and carry out attacks and still possess the capability to target merchant vessels. Increasingly, vessels in the HRA are subjected to incidents that appear to be co-ordinated small boat piracy approaches however they choose not to ultimately attack. These incidents are then difficult to classify as attempted piracy or simply as regional patterns of life in the area. The increased presence of naval patrols and armed security on board vessels act as a deterrent to the threat of piracy, however those vessels transiting in the area without the presence of armed security remain a significant risk.
Reported Incidents HRA
NO INCIDENTS TO REPORT (UKMTO)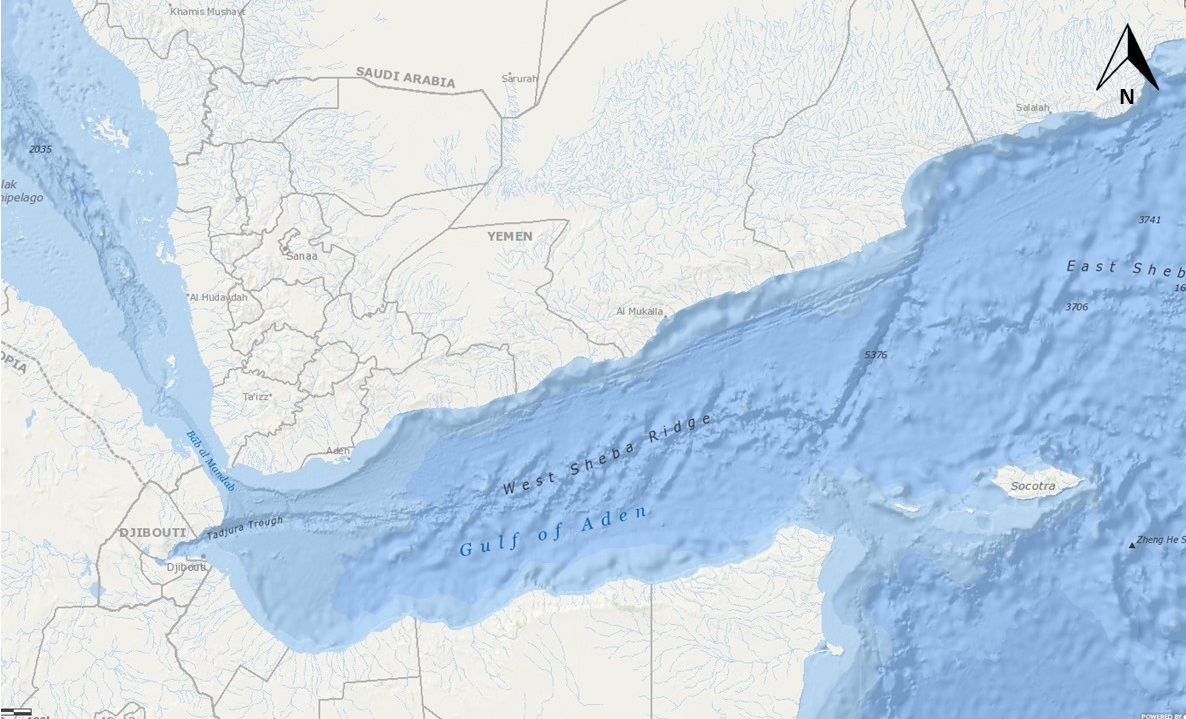 Yemen
This Week: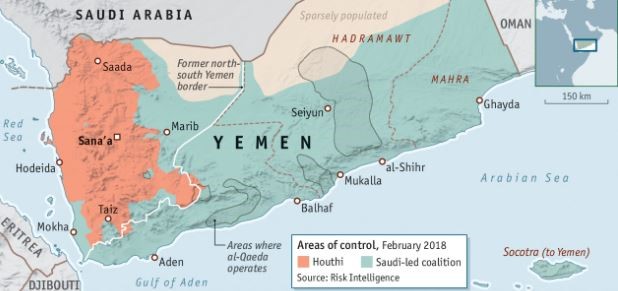 Saudi-led coalition airstrike kills 21 civilians near Red Sea Port of Hudaydah:
The strike comes amid mounting fears of a fresh coalition assault on Hudaydah — a city that has been the lifeline for international aid deliveries to Yemen. It's not uncommon for coalition jets to hit civilians and wedding parties, funerals, residential homes and hospitals have been struck in the past. In August, an airstrike hit a bus carrying children on their way to school in northern Yemen, killing more than 40.
The growing number of civilian casualties has prompted right groups to call for the suspension of the multibillion-dollar U.S. and European arms sales to Saudi Arabia, for decades among the world's largest buyers of weapons.
UN humanitarian chief warns of imminent famine in Yemen:
UN humanitarian chief, Mark Lowcock told the Security Council that this famine would be much bigger than anything any professional in this field has seen during their working lives. He said the situation is now much graver than when he warned of famine in Yemen at the beginning of 2017 and again last November. According to the UN, half of Yemen's population, 14 million are in desperate need of aid.
Ongoing threat of violence/Terrorism at sea and off the coast of Yemen
Yemen's civil war has created an environment mirroring Somalia's lawlessness. The ongoing conflict in Yemen demonstrates how poor security on land has led to violence spilling out into the maritime domain as Houthi rebels continue to control a large amount of Yemen's red sea coastline.
Ongoing reporting indicates that coalition forces are continuing to make advances towards Hudaydah which is currently under Houthi rebel control. As the advances towards Hudaydah continue this in turn increases the likelihood of Houthi rebels responding with further attacks against Saudi targets on land and sea, increasing the risk to shipping in the region. In the past Houthi rebels have repeatedly threatened to attack merchant vessels in the region should coalition forces attempt to re-take Hudaydah port.
The continued proliferation of weapons in Yemen increases the possibility that rebel and other groups may seek to conduct an attack against shipping using WBIED's.
Somalia Update
Al-Shabaab: This Week
Djibouti military convoy ambushed by Al Shabaab in Jalalaqsi, Hiraan:
A Djibouti military convoy assigned to the African Mission in Somalia (AMISOM) was ambushed by Al-Shabaab fighters in the outskirts of Jalalaqsi town in the Hiiraan region of Somalia. The convoy was transporting the Djiboutian soldiers to an operation in neighbouring villages that are still under the control of the militants. Preliminary reports reveal that several soldiers were injured in the ambush but the troops were able to hold the militants off and killed several. AMISOM and Somali National Army have intensified operations in the middle and southern parts of Somalia as part of an intensive operation to rid the areas of Al-Shabaab fighters that have been terrorising residents. The ambush can be viewed as a retaliatory action against the deaths of their compatriots.
7 Al-Shabaab insurgents killed in own IED explosion along Gherile-Fafadhun:
Latest military reports from Somalia indicate that Al-Shabaab has been dealt a huge blow after seven (7) of its terror operatives were killed by their own improvised explosive device (IED) in the southwestern Gedo region of Somalia. The Al-Qaeda linked terror militants in Somalia have increased the use of IEDs as the weapon of choice to target the security forces and government officials, however, in a number of such attacks ordinary civilians are killed while in some cases the militants themselves are blown up in these premature IED explosions.
Arrest of Al-Shabaab bomb expert in sting operation:
Somali security and intelligence sources have announced the arrest of an Al-Shabaab bomb expert in an operation in the outskirts of the country's capital Mogadishu. The National Intelligence and Security Agency (NISA) said the Al-Shabaab operative was nabbed in a covert security operation that took place in Ex-Control in Mogadishu.
The bomb expert has been linked with a number of car bombs and IEDs in Mogadishu and the surrounding areas. Notably, he is believed to have created the bomb that carried out deadly explosions in Mogadishu including in 2017 using a truck bomb which claimed lives of over 500 people and injured hundreds of others.
Al-Shabaab continues to maintain strongholds in southern and central Somalia and continue to carry out attacks against military and civilian targets. Somalia is a country whereby tribal loyalties are stronger than national ties. The SFG and Somali forces lack legitimacy outside of Mogadishu. Further to this, Al-Shabaab further exemplifies the issue of famine, terrorism and corruption making the prospect of stability in Somalia in the near future bleak. Al-Shabaab is likely to maintain its present operational tempo in 2018 and further expand its territory in central and southern Somalia.
Piracy Activity
Until the deep rooted issue of piracy in Somalia are resolved, piracy will continue to be a threat. 2017 saw the worst drought Somalia has seen in 40 years, this coupled with the struggling government and extreme militant violence has brought 6.7 million people into crisis. Pirate financiers capitalise on the chaos offering opportunities to local people. Pirate groups are known to operate in the coastal regions of Puntland namely Eyl and further south in Galmudug namely Hobyo. It is needless to say, as the increased instability in Somalia continues, it will serve as a permissive environment for piracy operations with an ongoing threat to shipping in the region.
The most recent incident that may have been pirate related coincides with weather conditions that are currently favourable for skiff-based piracy operations.
EU NAVFOR operation in piracy hotspots of Hurdiyo and Eyl
EU NAVFOR has just completed an important focused operation along the north-eastern coast of Somalia, interacting with local authorities in Puntland's
The EU-funded but FAO-implemented Coastal Communities Against Piracy (CCAP) project aims to provide training and support to artisanal fishermen along the coast of Somalia. The mandate of EU NAVFOR was recently extended until December 2020.  The operation will continue to deter, disrupt and repress piracy off the coast of Somalia, thus contributing to the free flow of commerce in sea lanes responsible for some €800 Billion annual trade to and from Europe.