The government of Gibraltar has detained the Panamanian flagged VLCC Grace 1 that is believed to be breaching EU sanctions.
A team of around 30 British Royal Marines were flown from the UK and boarded the vessel whilst it was underway in the Strait of Gibraltar on 5th July. The seizure of the vessel passed without incident and the 28 strong crew are being treated as witnesses, not as criminals.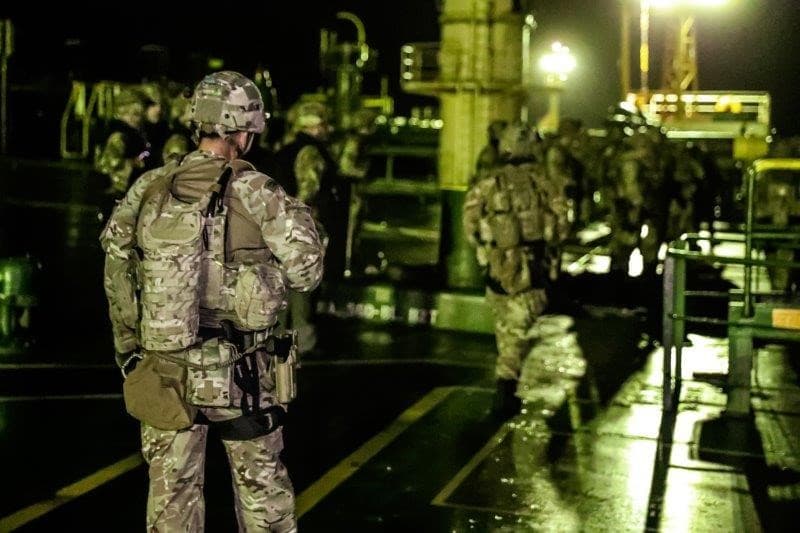 The Grace 1 is believed to be carrying Iranian crude from Iran's export port of Kharg Island and was then heading for the Syrian Baniyas Refinery in the port town of Tartous, in breach of EU sanctions against Syria.
The vessel sailed the long way to the Mediterranean by going around Africa instead of through the Suez Canal, a move largely understood to mitigate the risk of seizure at Suez, where such a large tanker would have to unload its cargo and then refill after passing through the canal.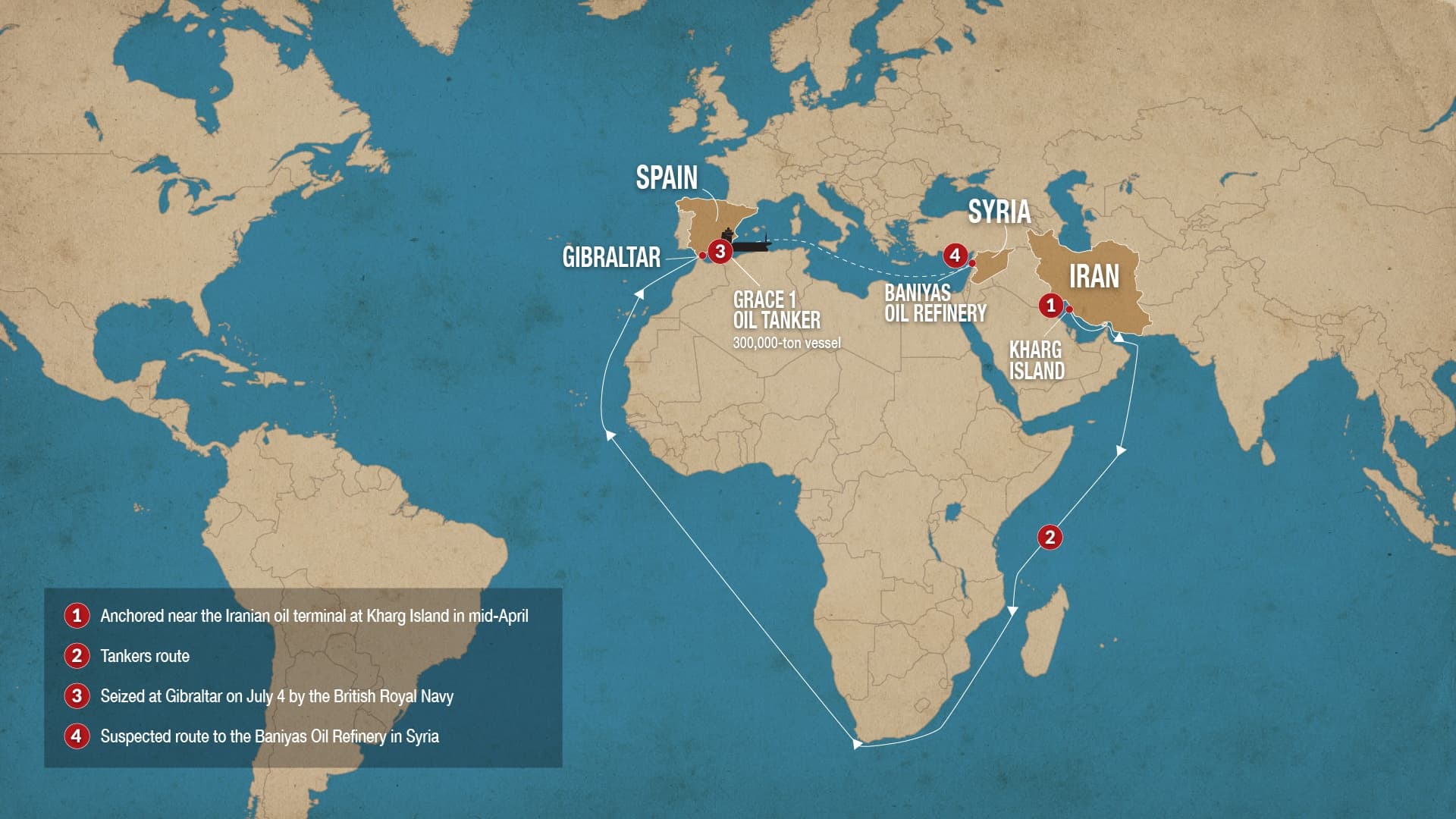 This incident has further stoked tension in the ongoing rift between the US, Iran and their allies. Iran's Foreign Ministry has summoned the British ambassador to voice their objection to the seizure of the vessel.
Mohsen Rezai, a senior commander in Iran's elite Revolutionary Guards, said on Twitter: "If Britain does not release the Iranian oil tanker, it is the (Iranian) authorities duty to seize a British oil tanker."
This latest incident will raise concern with British aligned vessels and cargo transiting the Persian Gulf and Gulf of Oman due to the possibility of Iranian retaliation. Masters are advised to maintain strict watches whilst in the area and report any suspicious activity in a timely manner.