INCIDENT ALERT –  Tanker Seized by Iranian Authorities in the Gulf of Oman

Date: 27 April 2023 0900 UTC

Position: 25 27 28N – 56 58 40E (approx)

Location: 40 nm Southwest of Bandar Jask, Iran (approx)
Incident Details:
US NAVCENT (5th Fleet) based in Bahrain, has released a report stating that the Marshall Islands flagged Oil Tanker ADVANTAGE SWEET, has been seized by the Iranian Navy approximately 40 Nm Southwest of Bandar Jask, Iran. The vessel was transiting South through the Strait of Hormuz and is understood to be bound for Houston, Texas. The vessel last reported on AIS at around 0915 UTC.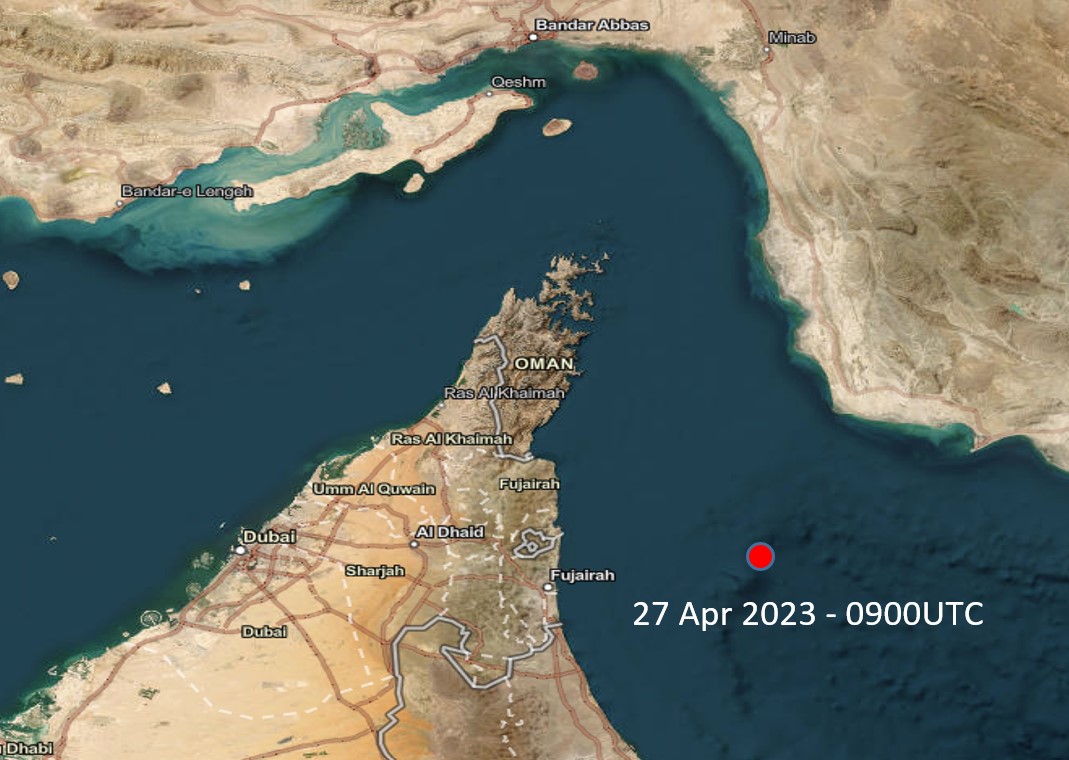 Neptune P2P Group Analysis:
This is the first vessel for some time to have been boarded by the Iranian authorities, at this point there is no indication why the vessel has been seized but we will provide further updates as we receive more information.