INCIDENT ALERT – SUSPICIOUS APPROACH

Date: 08/03/2021  05:55 UTC

Position: 144309N 053313E 95nm SE of Nishtun  

Location: GULF OF ADEN
Incident details:
An MV has reported being approached by four small craft with 2 POB on each (source: UKMTO).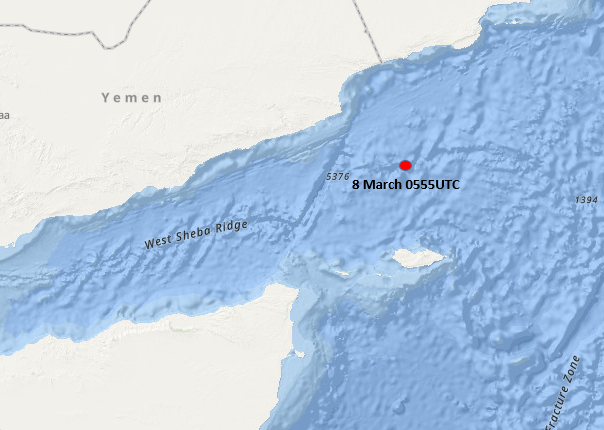 Intelligence Comments: This incident is assessed as likely to be an encounter with local pattern of life and most likely to be fisherman.  The number of occupants in the craft would indicate this is unlikely to be a piracy related incident.