INCIDENT ALERT – EXPLOSION

Date: 27/04/2021 0630 UTC

Position: 23 27 4N – 38 11 7E

Location: YANBU, SAUDI ARABIA
Incident details: King Fahd Port control are transmitting a warning message on VHF CH 11 instructing ships to be vigilant and monitor the North and South entrance for suspicious small boat activity.  It has been reported that an unidentified vessel may have suffered an explosion and black smoke has been spotted in the approaches to the South port entrance.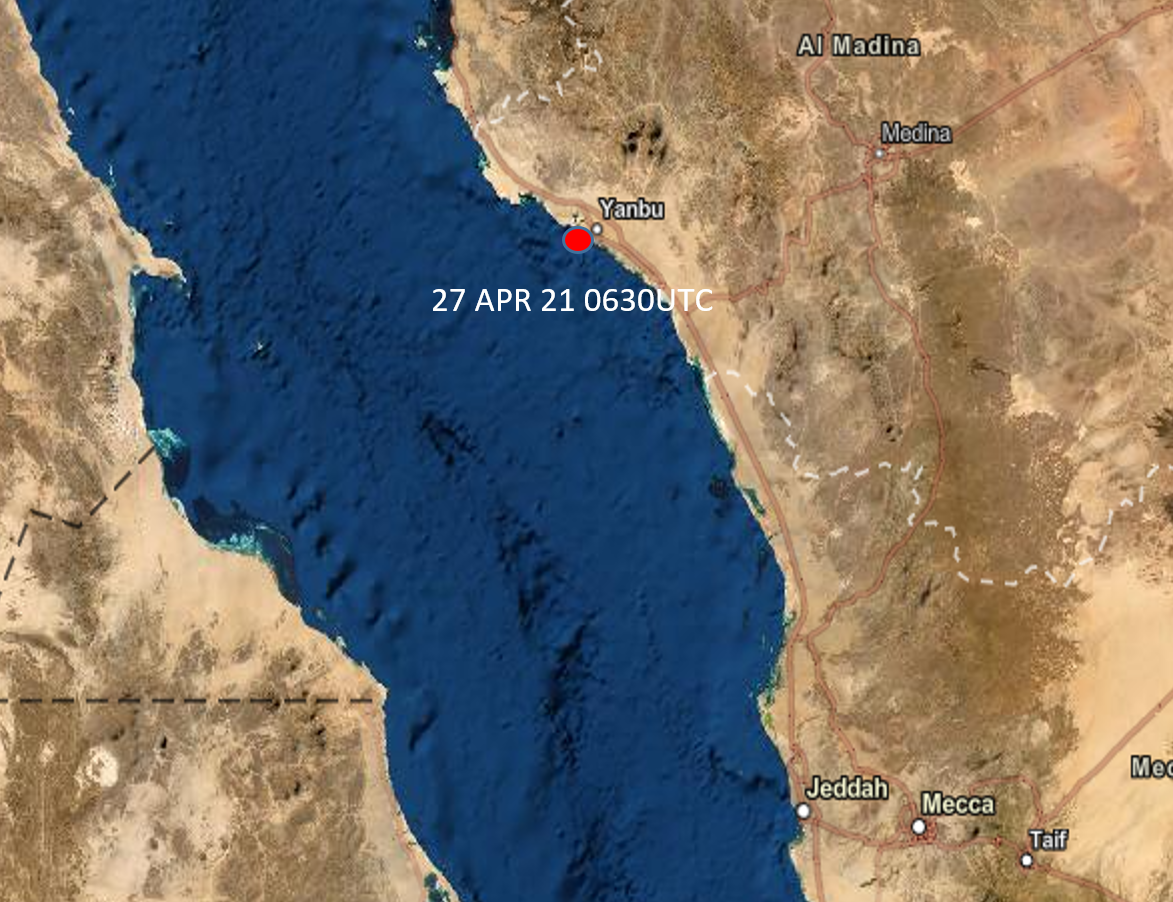 Intelligence Comments: The report of an explosion has yet to be confirmed by the port authorities but the sighting of black smoke has been verified by shipping awaiting entry to the port.  The immediate conclusion is that this incident is connected to the Yemen conflict and may be related to other Houthi activity against Saudi ports in recent months. We will provide an update once more information is available.