Incident Details: The MDAT – GOG has released WARNING 001/APR/22, the release states that an as-yet-unnamed vessel was boarded by persons unknown. The warning says investigations are ongoing. No further details were provided.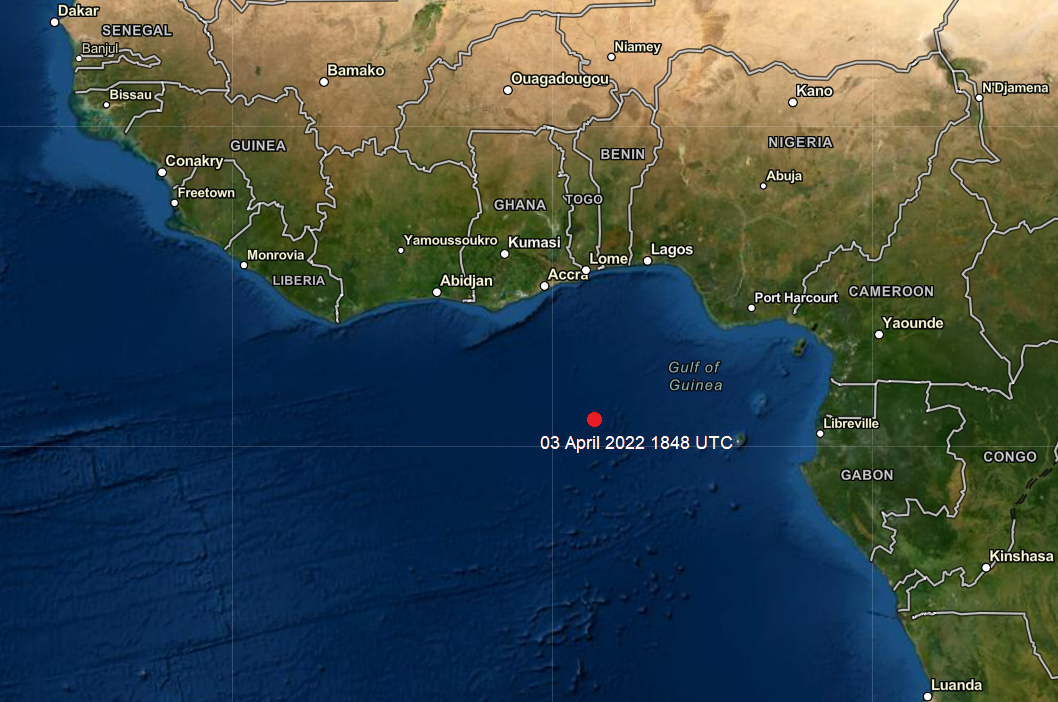 Update 04/04/22 – 1300UTC:
Reports received indicate the vessel involved in today's boarding incident was the Bulk Carrier ARCH GABRIEL, on route from Houston to Lagos. The report we have seen says that the pirates boarded the vessel but failed to take control of the ship due to the crew acting in compliance with Best Management Practices and retreating to the citadel. Despite trying to for over four hours, the pirates were unable to gain entry and left the area. An Italian warship was said to be in transit to the scene of the incident. If confirmed, this is an excellent example of how hardening procedures and adoption of advice given in BMP West Africa and other publications can prevent the taking of ships and crew as hostage by criminal gangs.
Neptune P2P Group Comment:
This incident follows the release of a number of advisories over the last few weeks from the MDAT-GOG. These reports warned of a possible increase in the threat of criminal activity in the eastern Gulf of Guinea, which may indicate a Pirate Action Group is active in the area. If confirmed, this is only the second successful boarding this year. The distance this incident took place from shore would indicate that criminal gangs are being forced to operate further out into International waters to avoid the enhanced maritime security measures being taken by Gulf states, in particular in the Nigerian TTW/EEZ.