INCIDENT ALERT – OIL INSTALLATIONS ATTACKED IN BAYELSA, NIGERIA

Date: 28th November 2021 0600 UTC

Position: 04 30 17N 06 18 4E

Location: Nembe District – Bayelsa, Nigeria
Incident Details:
Nigerian news media have reported that two Oil installations have been attacked by what they describe as, 'Sea Pirates'. The assailants reportedly shot dead two staff of the AGIP Oil Company and a member of the Nigerian Security and Civil Defence Corps. The oil workers were travelling in a boat at the time of the attack. Seven other maintenance workers are said to have been abducted.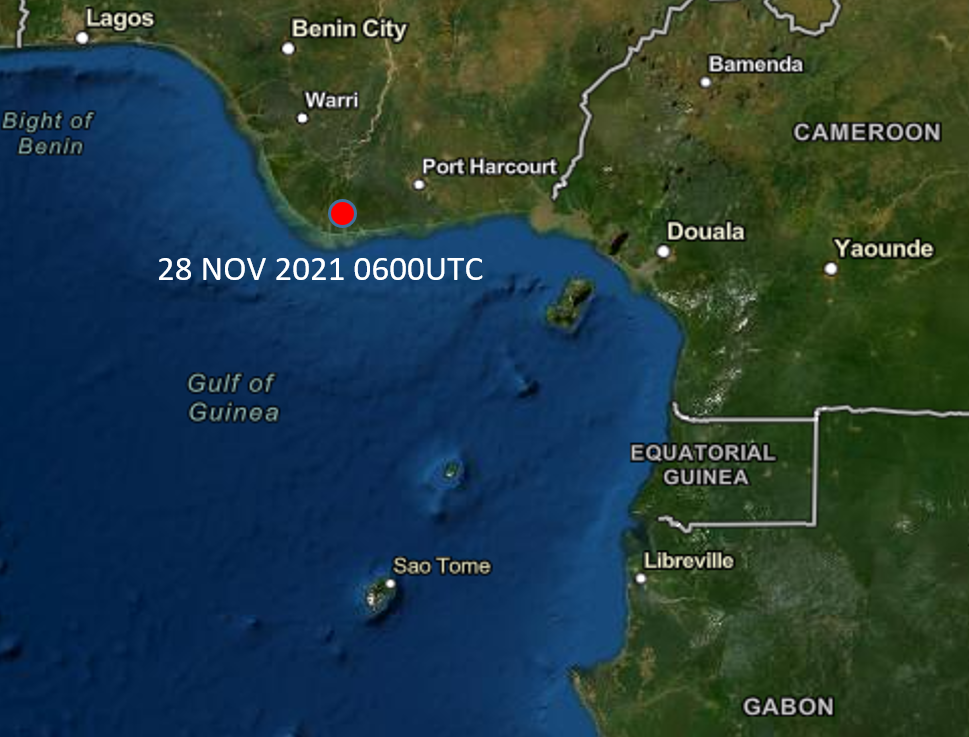 Intelligence Comments:
Currently this is a single source report but does appear to have some credibility. A number of other attacks and robberies have taken place recently on oil infrastructure and personnel in the same area, which may indicate the criminal gangs are being forced to operate deeper within the Niger Delta as the Nigerian Government and International maritime forces increase pressure in the offshore maritime domain.