INCIDENT ALERT – Vessel Boarded – Gulf of Guinea

Date: 24 Nov 2022 0150 UTC 

Position: 01 18 36N – 04 39 17W

Location: 230nm South of Abidjan – Cote D'Ivoire
Incident Details:
The MDAT- GoG released ADVISORY 002/NOV 22 on the 24th Nov. The Advisory stated that communication has been lost with the MT B.OCEAN (IMO 9377834). The last communication was at 2300hrs on the 23rd in position 011836N 0043917W. Today the advisory was upgraded to a 'Boarding'. The update reported that MT B.OCEAN was boarded by 8 unknown armed attackers. The crew are safe but the current position of the vessel is still unknown. The MDAT GoG has requested that ship's masters report any sighting of this vessel.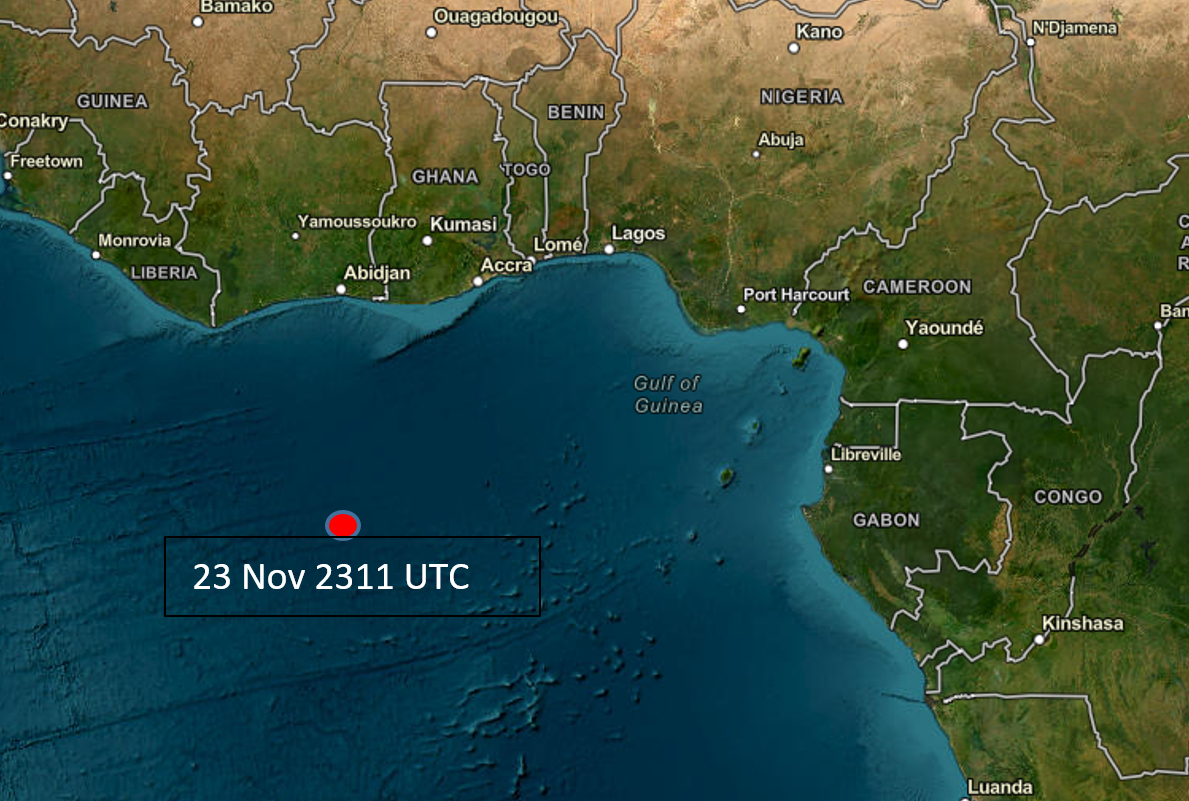 Intelligence Comments:
No further details were given surrounding the boarding of this vessel, but the same ship was involved in a similar incident off Cote D'Ivoire in January of this year. The vessel is a bunkering tanker. AIS coverage of the vessel's movements is sporadic.