INCIDENT ALERT – Vessel Boarded by Armed Intruders at Gabon Anchorage

Date: 05 September 2021 0100UTC

Position: 00°18'12N 09°24'42E (approx)

Location: Libreville Anchorage – Gabon
Recent Update:
The vessel boarded on 5 Sep 21 in Gabon Territorial Waters was later identified as the MV TAMPEN with a crew of 17 Indian nationals. The vessel reported that while at the Owendo Anchorage it was boarded by armed pirates and during a standoff, two of the crew suffered gunshot wounds and the second engineer was kidnapped. The injured crew members were taken to a hospital for surgery. There was no further information regarding the whereabouts of the abducted crew member.
Incident Details: The MDAT-GOG reported yesterday that armed intruders boarded an MV whilst at anchor off the Gabonese capital Libreville. Two crew members were injured during the incident. The vessel has allegedly been secured by Gabon local authorities and, the incident has been classified as complete.
Merchant Vessel Security in Gabon: We worked with a client who required an armed security escort to ensure the safety and well-being of their vessel and its crew. We set up and managed the end-to-end operations of the security escort vessel, working with the Sovereign State Navy. Read more about our work in Gabon. Are you looking for maritime security services to protect your vessels in high-risk areas?  Contact Us to discuss bespoke solutions.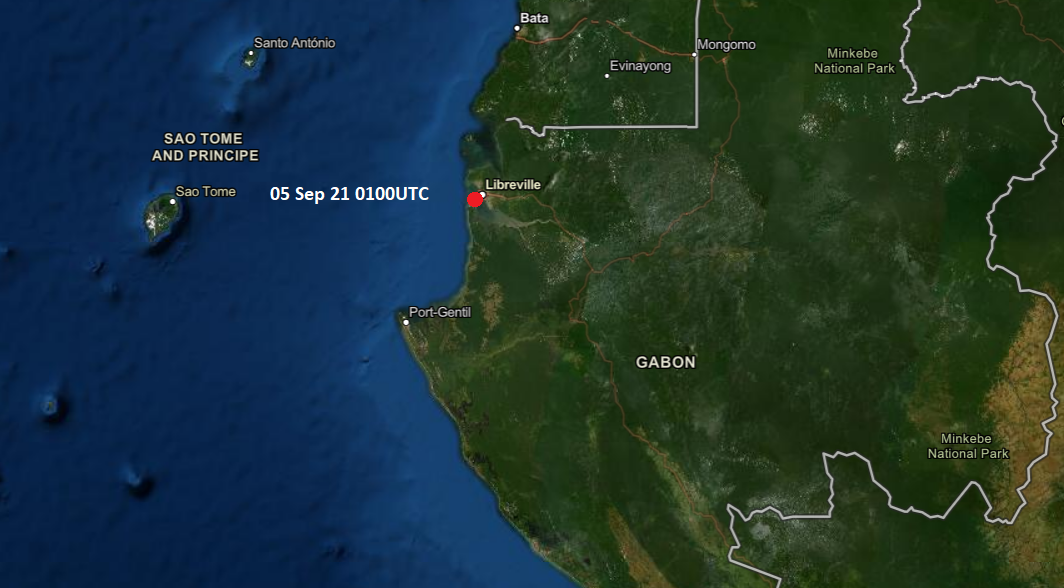 Intelligence Comments:
As highlighted recently on our website https://bit.ly/2UEbboz instances of maritime crime directed against commercial vessels have risen significantly in recent years in the Eastern Gulf of Guinea region. There has been an increase in the number of maritime security incidents reported between June 2019 to 2021 in Gabon, including the incident on February 21 where the hijacking of a Gabonese-flagged fishing vessel LIANPENGYU 809 with 14 Chinese crew on board took place. The incident occurred 83 nautical miles West of Port Gentil. The hijacked vessel was then used as a mother ship to facilitate other attacks on ships in the area.