INCIDENT ALERT – Vessel Approached by by UAV – Arabian Sea

Date: 01 Mar 2023 1500 UTC

Position: 16 35 00N – 56 17 00E

Location: 240 Nm (approximately) Southeast of Salalah – Yemen
Incident Details:
UKMTO released Advisory 001/MAR/2023 regarding a report that a vessel was approached to within 10 meters by a rotary wing Unmanned Air Vehicle (UAV). The vessel reported that the UAV loitered in the area for two minutes before departing.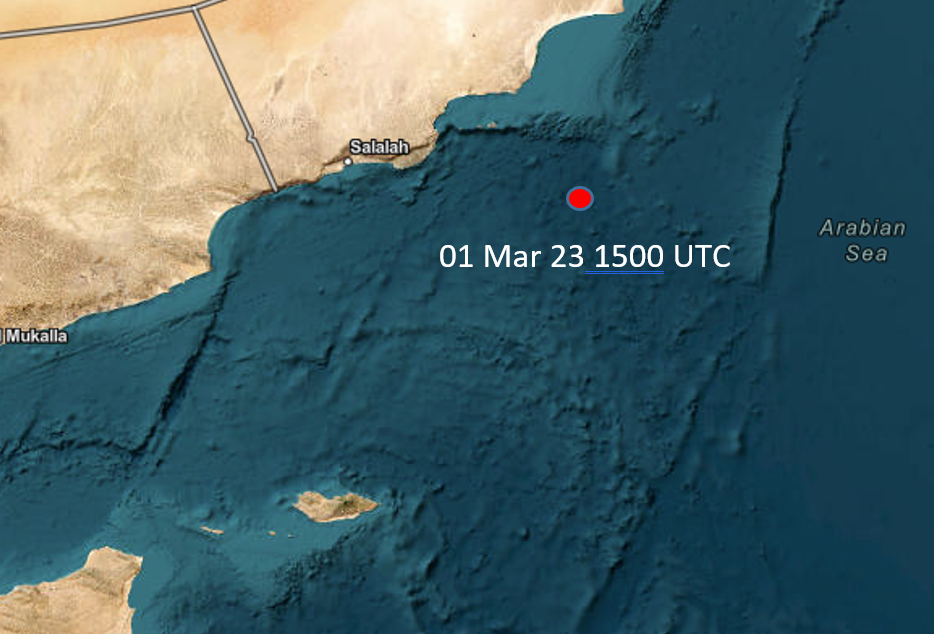 Intelligence Comments:
This event is likely to cause concern within the shipping industry due to a spate of suicide drone attacks against Israeli-owned tankers in the region, over the last two years. The reason behind this incident is unclear, however, the description of the UAV used in this approach does not match that of the type of drone allegedly used by the Iranian military in the attacks on the Israeli vessels. We will release further updates if we receive more information regarding this incident.