INCIDENT ALERT – Vessel Approached by Two Small Craft- Indian Ocean

Date: 02 Mar 2023 0250 UTC 

Position: 12 12 24N – 60 19 46E

Location: 300 Nm (approximately) East of Socotra Island
Incident Details:
UKMTO have released Advisory 002/MAR/2023 regarding a report that a vessel was approached to within 0.1 nm by two small white hulled craft with five POB on one and six POB on the second. The report stated the small craft were supported by a larger blue hulled vessel.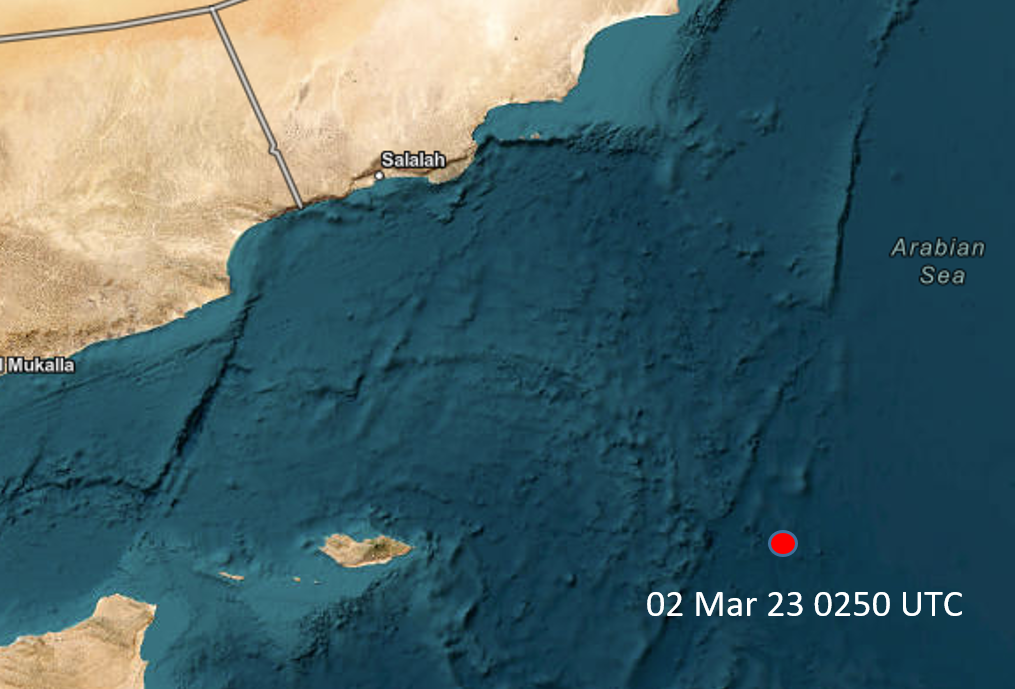 Intelligence Comments:
No further details were given regarding this event, but concerns will be raised that due to the recent removal of the HRA and the description of the craft, number of POB, and the assumed support vessel in the vicinity, this could be a pirate-related incident. There were however, no reports of any pirate paraphernalia such as ladders or weapons being sighted. We assess, therefore, that due to the lack of a sustained approach, this is likely to be an encounter with local Pattern of Life (POL), most likely fishermen. We will release further details if we receive more information regarding this incident.