INCIDENT ALERT – Suspicious Approach – Gulf of Aden

Date: 20 January 2022 1310 UTC 

Position: 12 09N – 44 19E

Location: 53nm (Approximately) South West of Aden, Yemen
Incident Details:
UKMTO has released Advisory 003/JAN/2022. The master of a Chemical Tanker has reported sighting 3 small craft, one of which appeared to have a ladder onboard. The boats passed the tanker with a closest point of approach of 1nm. Vessel and crew are safe.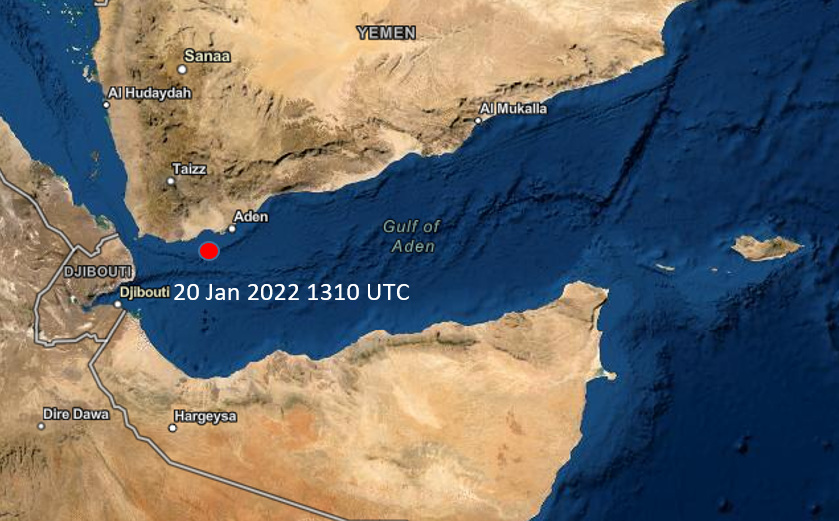 Intelligence Comments:
It is not uncommon for local pattern of life encounters in the waters off the Yemen coastline and not uncommon for local fishing of cargo vessels to carry ladders. The fact that there was no hostile or sustained approach would indicate this was unlikely to be a piracy incident, although that cannot be ruled out entirely. We will provide an update should we receive further information regarding this incident.