INCIDENT ALERT – Suspected Piracy Attack – 100nm NE Mogadishu

Date: 13 Aug 21 0445 UTC

Position: 02 58 48N – 46 44 05E (approx)

Location: 100nm North East of Mogadishu
Incident details: MSCHOA have released an Alert giving more detail of the piracy incident reported off the Somali coast. The MSCHOA report is as follows: ALERT ALERT ALERT— Alert number 009/ 2021. At 0545z 13th AUGUST the vessel MV Anatolian in position 03-02.40N 046-39.51E was reportedly attacked by one skiff with 4 people onboard with closest point of approach 0.5 NM. Private Security Team observed the vessel and there was an exchange of fire. After one hour skiff turned away toward the coast. Vessel and the crew are safe with the MV Anatolian reportedly alongside in Mogadishu.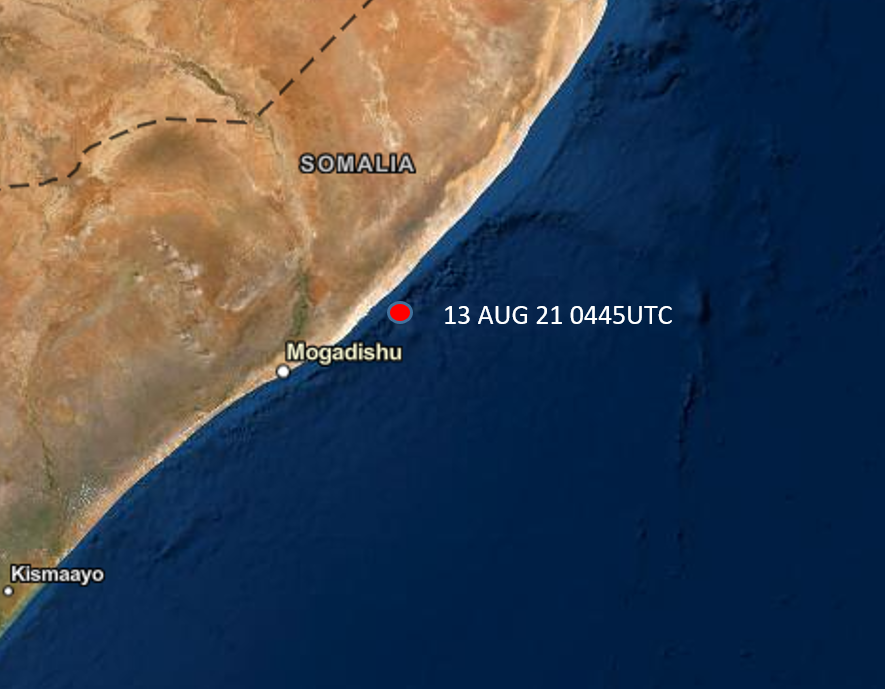 Intelligence Comments: If confirmed, this is the first piracy attack reported off the coast of Somalia since an attack on two fishing vessels FV Adria and FV Txori Argi in April 2019.  We are trying to obtain further details on this incident and will post an update in any further information comes to light.