INCIDENT ALERT – Explosion – Jebel Ali Port UAE

Date: 07 July 2015 UTC

Position: 24 58 12N – 54 59 42E

Location: Terminal 1 – Jebel Ali Port United Arab Emirates
Incident details: At approximately 2315 LT a large explosion took place on a ship moored in Terminal 1 Jebel Ali port. Initial reports state that a container onboard the Comoros flagged vessel the MV OCEAN TRADER (IMO 9056739) (see below) exploded. There are no reports at this time of any casualties, the port authorities say all crew and port staff are accounted for.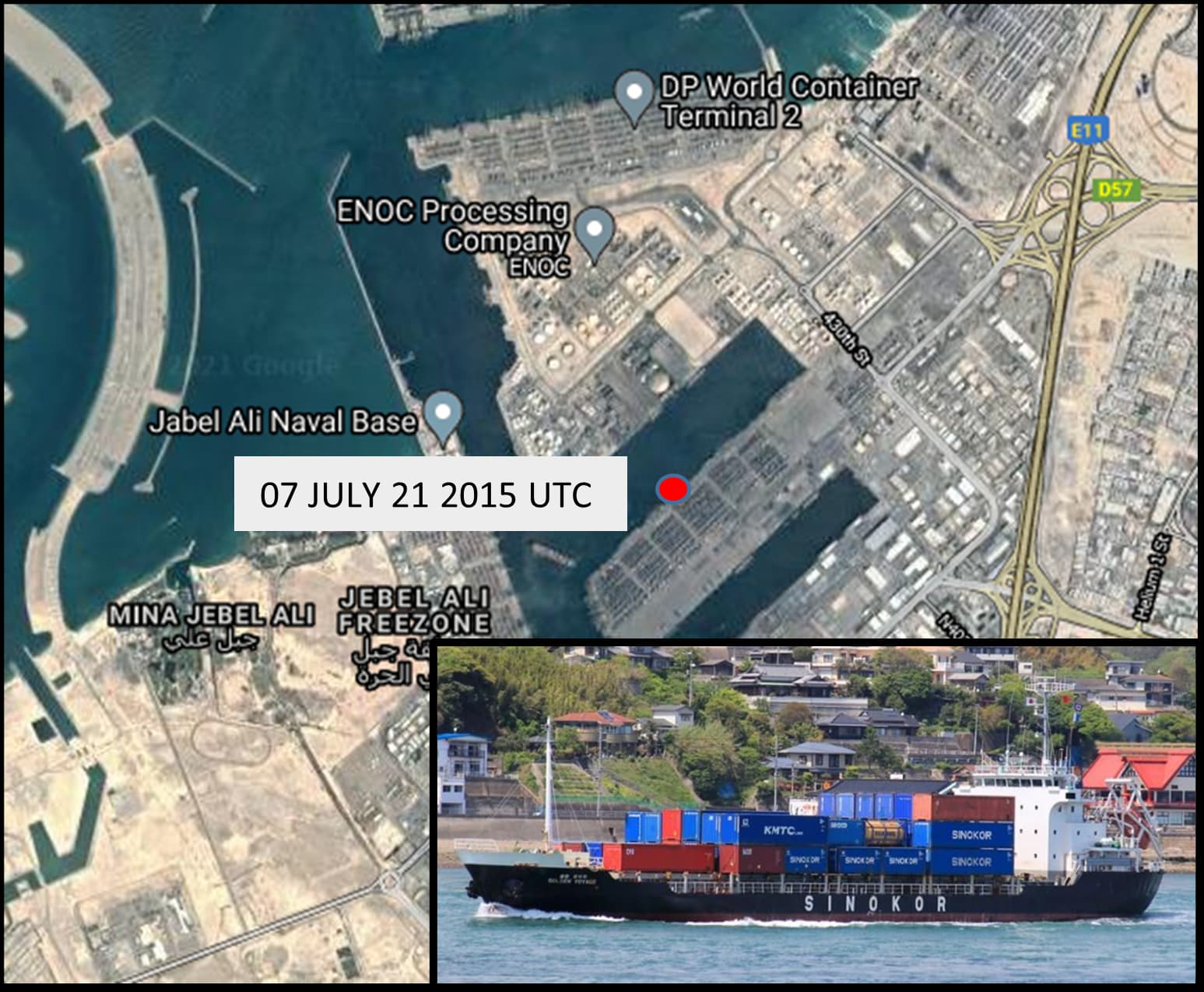 Intelligence Comments: The vessel appears to have left the Port of Karachi on 30 March 21 and entered the Persian Gulf on 2 April, since then she has been operating between Sharjah and Jebel Ali. The vessel has a UAE beneficial owner. The vessel has been anchored off Sharjah for the last month before sailing for Jebel Ali on 6 July 21.  DP World authorities state the resulting fire was quickly contained and no further explosions occurred.  The contents of the ship's containers are not known, but the port authorities say foul play is not suspected at this time.