Guidelines for private security firms guarding ships against pirates must be made clearer or people will get into "very, very serious difficulties" by breaking international law, a former head of the Royal Navy has warned.
Labour's Lord West of Spithead, also a former security minister, said a large number of companies were doing things "beyond the law", during questions on 4 February 2013.
Conservative peer Lord James of Blackheath raised fears that redundant Armed Forces personnel who take up jobs in private security firms were in danger of posing an "extreme hazard… to themselves and to this country's reputation".
Former chief of the defence staff Lord Boyce, a crossbench peer, suggested "increased armed guarding onboard merchant vessels" has "significantly improved their security".
Foreign Office Minister Baroness Warsi said the current guidance, which was updated last year, was "quite detailed in terms of the plans they must set out" and that the government was working "to establish a national accreditation system" for the industry.
Lady Warsi added no vessel had been taken by pirates when it had security on board.
A transcription of the debate is available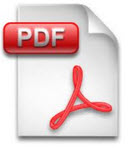 Note: PMSC debate ends at 9 minutes – Video duration 31 minutes
Source: BBC Democracy Live
Via: http://www.oceanuslive.org/