ATTACK – 3RD JUNE 2018 – 14 57.1N 042 15.8E – SOUTHERN RED SEA
Incident details: At 1512UTC on 3rd June 2018 an MV in position: 14 57.1N 042 05.8E (approx. 5NM West of Jazair Az Zubayr Island) was attacked by a skiff with 6 POB.  The skiff fired upon the vessel and AST returned fire before the skiff retreated.  Vessel is SAFE (Source: UKMTO).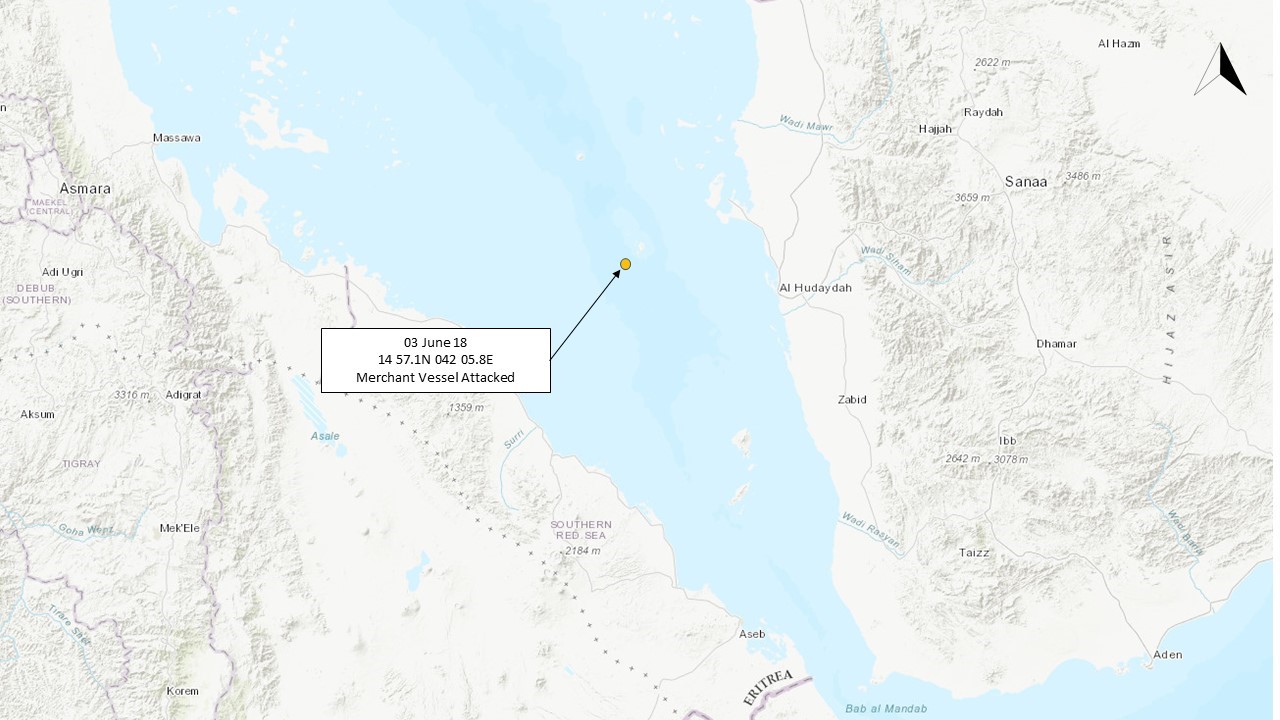 Intelligence comment: The attack comes after the Saudi-led coalition announced that they were closing in on the Houthi-held port city Hudaydah, although it has not been specified whether there were plans for an assault to seize the western port which the alliance assess as being used to smuggle Iranian-made weapons – accusations denied by the group and Tehran. It is important to note that in January (2018), a Houthi spokesperson threatened to block maritime traffic in the Bab el Mandeb strait / southern Red Sea if the port was attacked. They also pledged reprisal attacks for coalition-led airstrikes, and Houthi rebels have demonstrated the capability for engagement of surface vessels within the area. It is assessed that conditions in Yemen have increased the potential for maritime attacks specifically in the southern Red Sea.
Intelligence assessment: Based on current intelligence (EU NAVFOR and CMF) it is assessed that merchant shipping not directly linked to the Saudi-led coalition is UNLIKELY to be deliberately targeted. However as demonstrated by the MV INCE INEBOLU (10th May attack) there is a  risk of misidentification and collateral damage when targeting SLC vessels. Masters can expect to see an increased coalition warship presence in the Bab-el-Mandeb straits as a precaution.