Indian Ocean HRA
Overview
No incidents reported in the High Risk Area during the reporting period.
Following two suspicious approaches last week (1st and 3rd November), masters and ship owners are reminded of the need to remain vigilant at all times while transiting the Bab-el-Mandeb Strait.
The attack's failure shows that current counter-piracy tactics on board vessels, prescribed by the Best Management Practices, remain effective at preventing pirates from boarding and capturing vessels. However, piracy groups operating from Somalia and other neighbouring countries still bear the motivation to carry out attacks and still possess the capability to target merchant vessels. Increasingly, vessels in the HRA are subjected to incidents that appear to be co-ordinated small boat piracy approaches however they choose not to ultimately attack. These incidents are then difficult to classify as attempted piracy or simply as regional patterns of life in the area. The increased presence of naval patrols and armed security on board vessels act as a deterrent to the threat of piracy, however those vessels transiting in the area without the presence of armed security remain a significant risk.
Reported Incidents HRA
No incidents to report during the reporting period (UKMTO)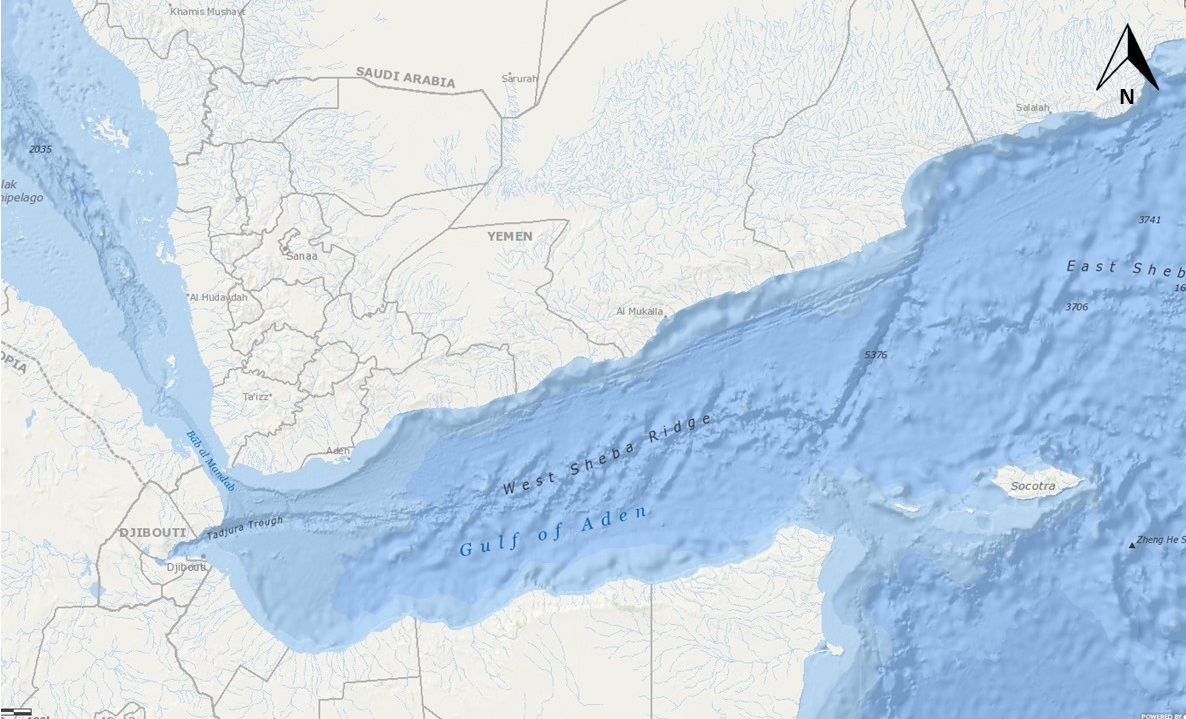 Yemen
This Week: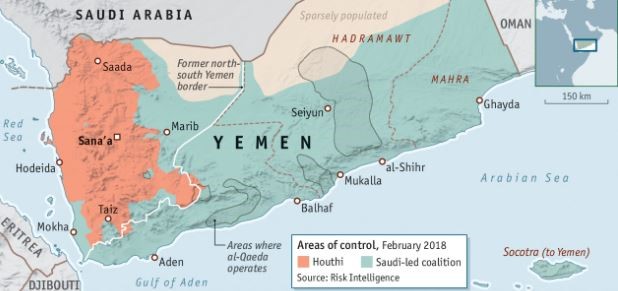 Saudi-led coalition and the Houthi movement reach a ceasefire in Hodeidah city:
The two opposing forces have reached an informal ceasefire in Hodeidah city. Residents have reported that fighting slowed in the city on the 13th November after Emirati-backed Yemeni forces partially surrounded the city. The decision appears to have been a response to calls from aid agencies and intense shuttle diplomacy efforts by the UN and the UK foreign secretary, Jeremy Hunt, ahead of a briefing on the urgent humanitarian situation by UN special envoy Martin Griffiths.
Houthi rebels put ceasefire at risk:
Houthi rebels fired a ballistic missile at Hodeidah port only hours after forces loyal to Yemen's government announced a halt in an offensive on the critical harbour. The Emirates News Agency (ENA) said that the missile missed its target and crashed in the sea. The Saudi-led coalition's air force had tracked the missile adding that it was fired from Hodeidah's Al Salif district.
U.S. has stopped refuelling Saudi-led coalition aircraft in Yemen:
U.S. Secretary of Defence James Mattis also confirmed that the U.S and the Saudi led coalition are planning to build up legitimate Yemeni forces to secure the country's borders and contribute to counter-terrorism efforts.
Ongoing threats of violence/terrorism at sea off the coast of Yemen
Yemen's civil war has created an environment mirroring Somalia's lawlessness. The ongoing conflict in Yemen demonstrates how poor security on land has led to violence spilling out into the maritime domain as Houthi rebels continue to control a large amount of Yemen's Red sea coastline.
The continued proliferation of weapons in Yemen increases the possibility that rebel and other groups may seek to conduct an attack against shipping using WBIED's.
Somalia Update
Death toll from a string of bombings near a popular hotel in Mogadishu has risen to 53:
Islamic extremists exploded four bombs outside the hotel in Mogadishu on the 9th November. After the three explosions in front of the hotel, a fourth blast hit as medics attempted to rescue the injured. Mogadishu faces frequent bombings at the hands of al-Shabaab, an al-Qaeda affiliate which has been fighting to overthrow the internationally-backed Somali government for over a decade. Al-Shabaab has claimed responsibility.
Concern over reports of illegal, unreported and unregulated fishing in Somalia's Exclusive Economic Zone:
The UN said that there could be a complex relationship between illegal, unreported and unregulated (IUU) fishing and piracy. Noting that IUU fishing can contribute to destabilisation among coastal communities, the Security Council believed that it accounts for millions of dollars in lost revenue for Somalia each year. The UN Security Council unanimously adopted resolution 2442 that calls upon all countries to criminalise piracy under their domestic law.
Renewal of authorisation for anti-piracy measures off Somalia's coast:
On the 6th November, UN Security Council renewed the authorisation for international naval forces to carry out anti-piracy measures off Somalia's coast.
It is now ten years since the first resolution was passed in 2008 to respond to piracy and robbery against humanitarian and commercial ships in the region. At the time, piracy was considered a major threat to both local and global peace and security. Since then, and especially since 2013, the number of attacks and hijackings has dropped. Recent incidents have however raised concerns over the long-term sustainability of counter-piracy measures and whether enough is being done on land to increase the resilience of Somali communities and prevent a resurgence of piracy.
Al-Shabaab:
Somalia is a country whereby tribal loyalties are often stronger than national ties which have hindered efforts to strengthen unity. Terrorist groups and clan divisions mean that the Somali Federal Government and Somali forces lack legitimacy outside of Mogadishu. Further to this, Al-Shabaab further exemplifies the issue of famine, terrorism and corruption making the prospect of stability in Somalia in the near future bleak. Al-Shabaab is likely to maintain its present operational tempo in 2018 which leaves huge challenges facing Mogadishu meaning international efforts to stabilise the country will continue for years to come.