INCIDENT ALERT – Vessel Boarded by Armed Intruders – Takoradi Anchorage

Date: 16 Nov 2022 0150 UTC 

Position: 04 52 41N – 01 44 27W

Location: Takoradi Anchorage , Ghana
Incident Details:
Three robbers armed with long knives boarded an anchored bulk carrier at night. The deck watchkeeper on routine rounds noticed the robbers and informed the bridge. The robbers threatened the watchkeepers and escaped. The alarm was raised and the ship's whistle sounded. The incident was reported to the port control and port security boarded the vessel to investigate.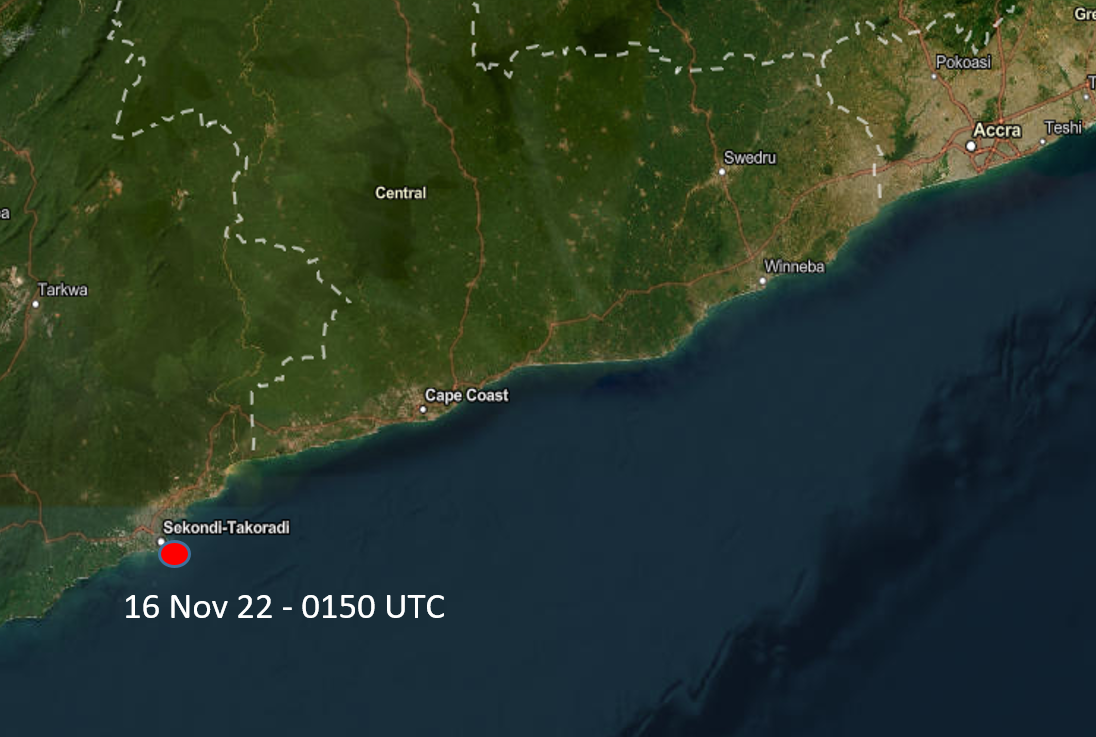 Intelligence Comments:
Acts of robbery, although not common, have occurred in Ghanaian ports before. We advise that all vessels remain alert and increase vigilance to mitigate against the possibility of armed intruders gaining access to ships at anchor in the area.