INCIDENT ALERT – Boarding – Conakry Anchorage, Guinea

Date: 08 July 21 0330 UTC

Position: 09°18' 2N – 013°49 5W

Location: Conakry Anchorage, Guinea
Incident details: An armed Boarding and Robbery took place on an unidentified Bulk Carrier in the Conakry Anchorages yesterday at 0330UTC. Seven robbers armed with a gun and knives boarded the vessel, stole crew personal belongings, and escaped. The Port Control were notified and all the crew were reported to be safe.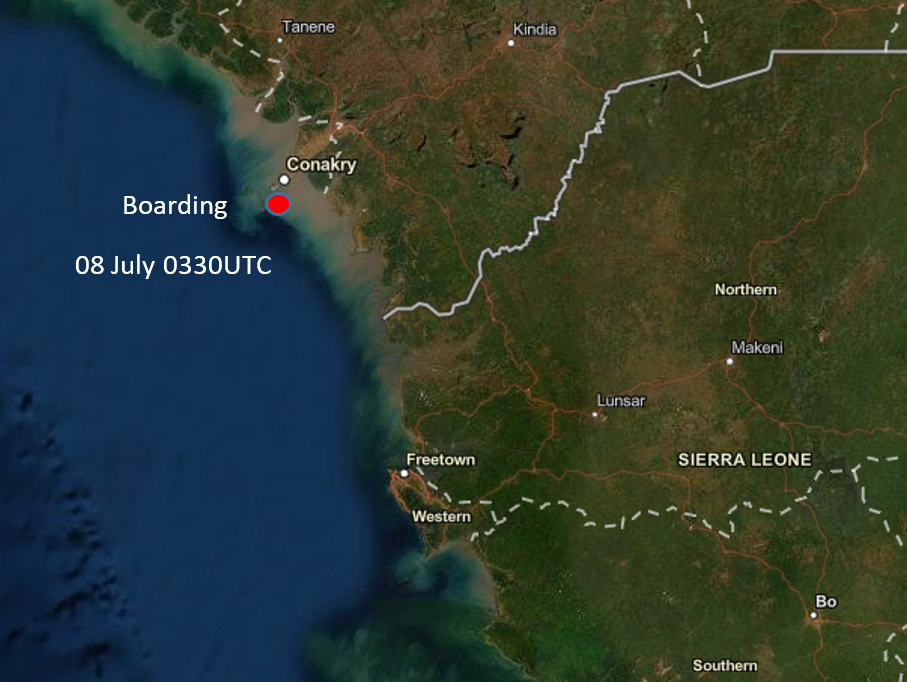 Intelligence Comments: This incident is most likely to be an opportunistic theft by local individuals and is thought unlikely to be the work of an organised criminal gang. Incidents of this nature at this location have been relatively common in the last few years. We will provide an update if any further information is received.