INCIDENT ALERT – Missile Attack at Ash Shihr Oil Terminal – Yemen

Date: 21 Nov 2022 1850 UTC 

Position: 14 44 00N – 049 30 00E

Location: Gulf of Aden – Ash Shihr – Yemen 
Incident Details:
UKMTO reported in Advisory 003/NOV/2022 that they had received reports of a missile/rocket strike on a Single Point Mooring (SPM) facility, while a vessel (name withheld), was loading oil at Ash Shihr, Yemen. The vessel and crew are safe.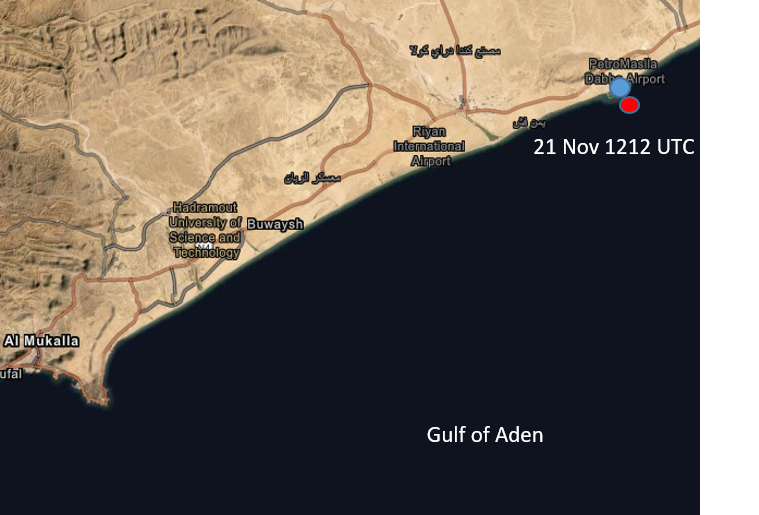 Intelligence Comments:
This is the second incident reported at the Ash Shihr (al Dhabba) offshore oil transfer terminal in the last month. It is likely the attack is linked to the statement released by the Houthi Government regarding the export of Yemeni oil, which they described as the 'looting of crude of oil'. It is likely the attack is intended to disrupt government oil exports and revenue streams.