INCIDENT ALERT – US COAST GUARD SHIP FIRES WARNING SHOTS AT IRANIAN PATROL BOATS

Date: 10/05/2021 

Position: 26 41N 56 35E (approx)

Location: STRAIT OF HORMUZ
Incident details: The US Coast Guard cutter MAUI fired warning shots at Iranian fast patrol boats that came close to American naval vessels in the Strait of Hormuz. A Pentagon representative said 13 fast boats from Iran's Islamic Revolutionary Guard Corps Navy (IRGC) came within 140m (459ft) of US vessels on Monday. The Iranian vessels reportedly left after 30 warning shots were fired. The US ships were escorting USS Georgia, a guided missile submarine at the time of the incident.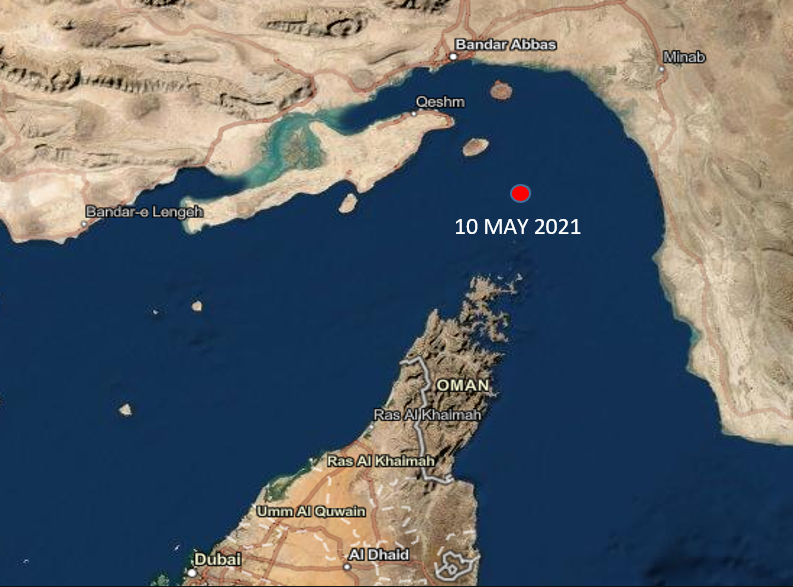 Intelligence Comments: Although interaction between Iranian Revolutionary Guard Corps and other Military forces is not uncommon, this is the second incident in two weeks where US forces have reacted with force against IRGC craft and may indicate a hardening of US policy toward Tehran. Commercial shipping should maintain a high level of vigilance while transiting the area and consider implementing guidance given in the UKMTO Notice 008/Feb/2021 available on their website.